For most B2B marketers, lead generation is the prime focus of their marketing efforts.
Although inbound marketing is a great way to acquire leads, getting thousands of people to your site to fill up forms rarely leads to long-term success.
A typical B2B decision involves getting buy-ins from multiple stakeholders, market research, vendor comparison, credentials validation, negotiation, and budget planning. This makes it important for B2B marketers to adopt a more strategic approach for long-term success.
Although the "close it in the first shot" kind of tactical approach works for short-term success.
Successful B2B marketers are the ones who help prospects in their decision-making process at various stages of their buying cycle.
B2B Marketing Funnel
A typical B2B marketing funnel has five stages:
Awareness
Consideration
Comparison
Conversion
Retention
1. Awareness
At this stage, the prospect is looking to find out what exactly his problem is and how he can solve it.
It is important for your brand to be discoverable during this stage as you get into the user's mind earlier than the competition.
A prospect is looking for a thought leader in the industry to guide him to a DIY solution or a vendor who can help him.
What to write about – To capture the attention of the user as a B2B brand you have to provide information on your blogs and social channels about the latest trends, benchmarks, recent surveys, and expert insights.
Providing this type of content positions you as a thought leader in the industry.
Example: If you are in the healthcare industry which sells doctors, Practice management software, a good piece of content could be around "How to improve your clinic productivity" or "5 Steps to manage patients during the holiday season".
In our example below, Shopify provides comprehensive guides to help small store owners succeed online.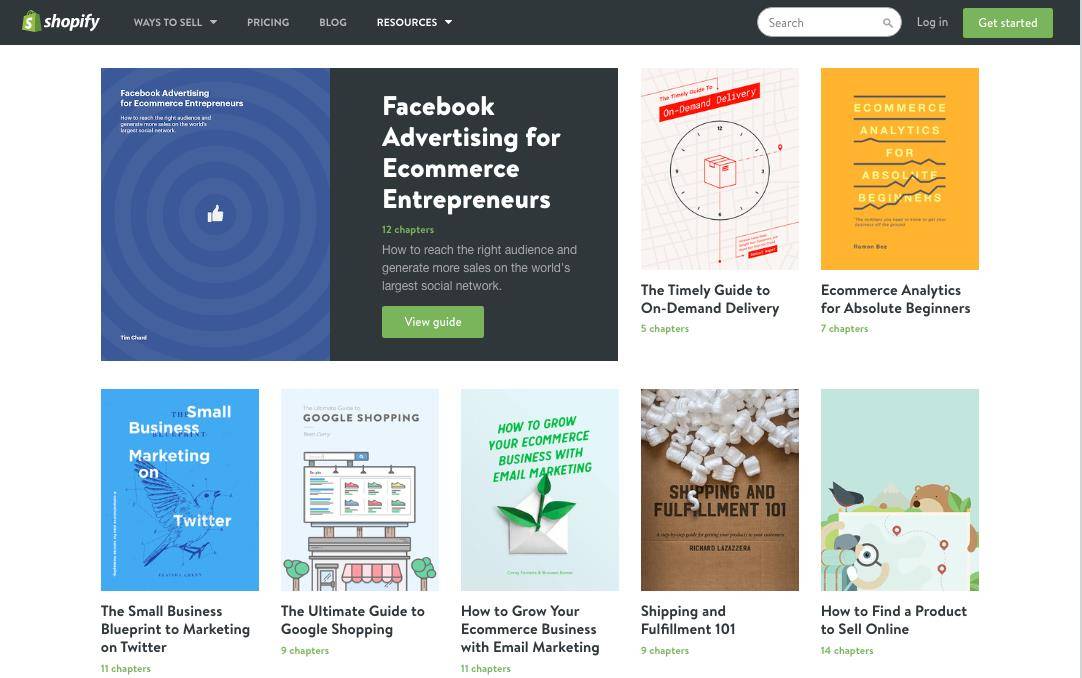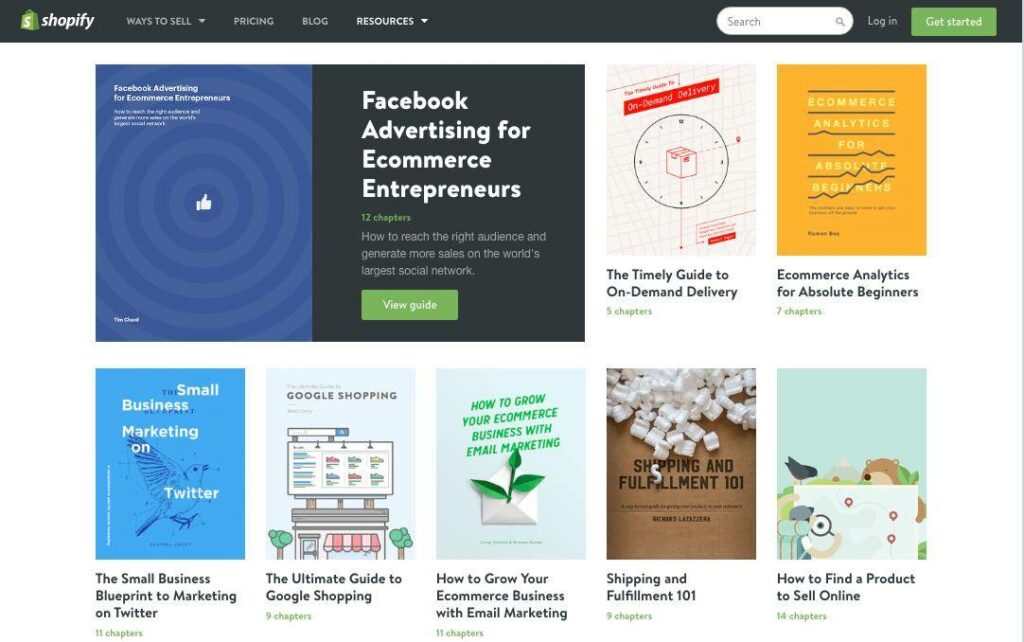 2. Consideration
During this stage, the user enquires more about your company and service.
He is trying to understand how your offerings can fulfill his need.
Prospects in this stage are looking at all the services you offer, product features, and your pricing structure and investigating any pitfalls or missed-out use cases.
What to write about – Writing content on how the solution you provide fits in with different technologies or how your offering can address various use cases a prospect might have; will win your prospect's interest.
Example: A SAAS product company should consider making a page on how it can blend in with popular web technologies like WordPress, Magento, or an online CRM. Here is Freshdesk for an example –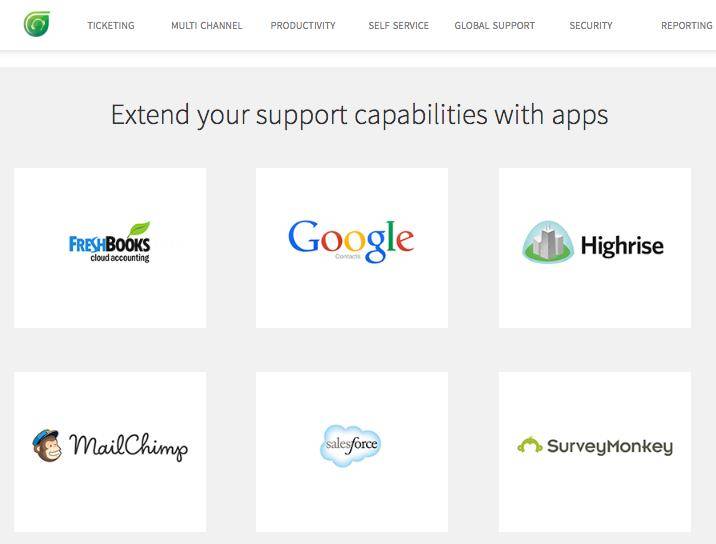 3. Comparison
During this stage, the prospect is evaluating multiple players in your industry.
Various factors like price, past success, online reviews, features, support, and reputation are weighed before choosing a vendor.
A successful B2B marketer can influence this aspect of the b2b marketing funnel by understanding context and user research patterns.
You can bid on your competitors' keywords and direct them to a landing page that proves why you are better. Shopify does this remarkably well.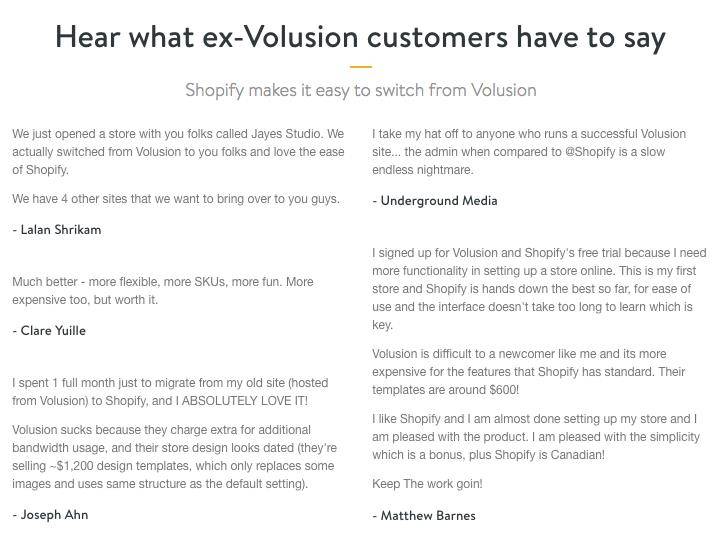 4. Conversion
Your prospect needs a final push before hitting the play button.
During this phase, you have to answer this fundamental fear "Why should I trust you? how well you answer this question determines who closes the deal. You or your competition.
What to write about: Past success stories, ROI to expect, answered FAQs, what to expect when they work with you, your methodology and values, your credentials, and market reputation.
Example: A company trying to sell IT services could boast about its success story with a prestigious client like Microsoft as a testament to credibility.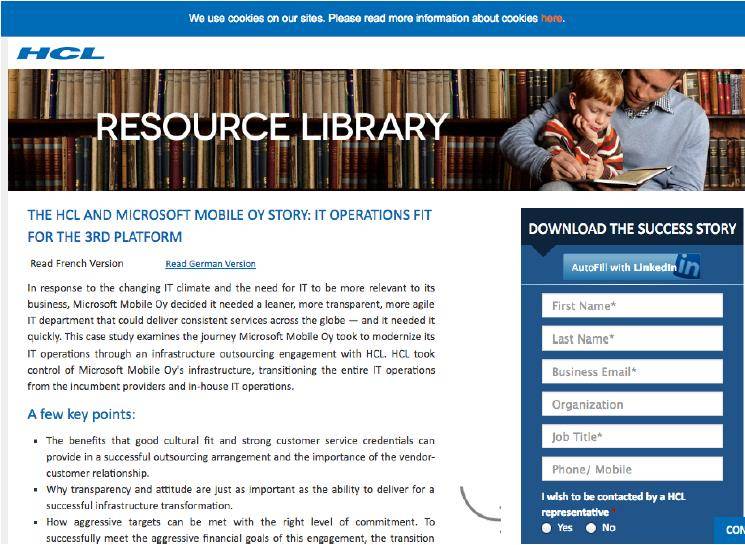 5. Retention
What converts a user is NOT what helps them stick.
Once a prospect is your customer, product/service support is critical.
Without customer support, churn rates take a hit and a lost customer can be bad for the reputation of the company.
At the same time, a happy customer can be a brand advocate bringing in more loyal users of your product or service.
What to write about:
As a B2B content marketer, it is important that enough support is provided to your existing customer base in the form of video/PDF tutorials, case studies, and guides.
Detailed guides can help fight user frustration and eliminate elaborate discussions on the phone by your customer support teams.
Example: Practo has a dedicated section for doctors and receptionists to use their Practice management software better.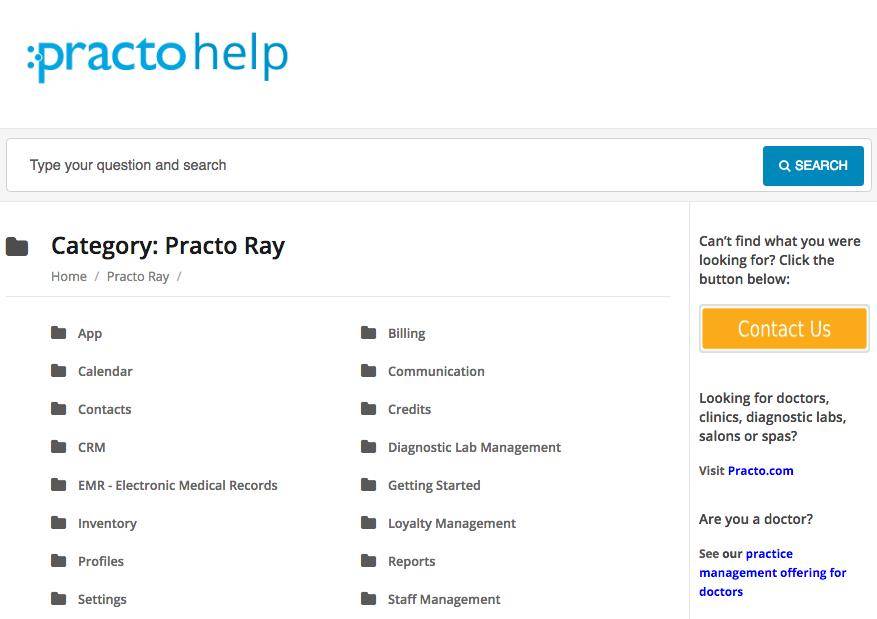 In Conclusion,
As a B2B content marketer, it is important to address content that fits with all stages of the buying cycle.
Long-term thinking, patience, and a strategic approach will lead to sustainable success and contribute to organic business growth.