The next time you hear someone say events, you will assume it to be a virtual event.
Virtual events have a lot riding on them. There are a lot of benefits for both organizers and attendees. They are accessible, time-saving (don't have to travel), incredibly flexible and significantly cheaper to put together, as organizers don't have to book large venues, deal with catering, and various other factors.
Organizers and attendees are familiar with physical events, they know what to expect, while virtual events are still a relatively new concept for many.
Event organizers are being forced to make hard decisions as their revenues are connected to hosting events. Several event models are being worked out and experimented with.
In this blog, we will be sharing key insights and strategies we leveraged for an event conducted by a Fortune 1000 Industrial Automation company in India. As they say, the proof lies in the pudding and we were able to bring in over 600+ decision-makers to attend the virtual event. Here's a detailed breakdown of the playbook employed by us.
Organizing a successful event requires that you take a three-pronged approach that prioritizes three different phases – Pre-event, D-day, and Post-event.
Pre-event phase
As you'd imagine, this first phase is extremely critical as it defines how smoothly the other phases fare; the pre-event phase demands attention from all stakeholders involved.
Strategy
The first step is towards mapping out a solid strategy covering the minutest of details.
Topic/Theme finalization
This is the most important element of event planning.
The theme communicates the intent of the event in a few words. The rest of the event planning depends on this theme.
Make sure all stakeholders are invested in finalizing the theme, target industry & audience, and the messaging of the event.
Date and Time
The date and time should be carefully considered to optimize attendance.
We did some research about other events being held on the same day to understand how they may impact the attendance for our event. We deduced that the preferred days and time for virtual events are Tuesday, Wednesday, and Thursday post noon since attendees can easily accommodate it into their work schedule. Getting to attend the event in the middle of the workday is also a great way to break its monotony.

Target audience
The purpose of virtual events is to provide value to the audience, generate qualified leads and grow brand awareness.
Know your audience in and out – it helps to obtain insights into what they're expecting and how your event can bring them substantial value.
Your organization's prospects should be a prime target audience for your event as they are the ones that stand to gain the greatest value in terms of what your organization can offer, both at the event and as a part of a future business partnership.
Our client had shared the target companies and audience list with us to invite them to the event. The list was segregated into various categories – Must-have companies, Good to have companies, To have companies.
The messaging was tailored to each of these categories and subsequently, the invites were sent.
Speakers
Speakers are an integral part of an event. It's important to decide on the right speakers as early as possible, so you can leverage their credentials to give a boost to the overall promotion strategy and avoid last-minute cancellations.
During our initial discussions with the client, we were able to identify relevant speakers who were well known in the industry and greatly regarded for the extent of their knowledge. Speakers also act as influencers for the event.
Planning
Tech stack
Identifying the right platform to host events goes a long way in reducing repetitive manual work and provides a good user experience. It's important to offer an easy process for registrants to attend the event, click, and view.
We used Livestorm for our client's event because it fit the bill exactly. The platform offers a simple registration process, ease of attendance and editable email workflow templates.

Registration
After deciding on the virtual event platform, you now have to optimize it to increase relevant registrations. How do you do that?
Create a landing page with quality messaging, important pointers, and speaker pictures to convince the visitor to register and attend the event. The value proposition should be clear.
Make sure to add a timer that is clearly visible on the landing page so that visitors hurry up before the seats run out. Create a sense of urgency.
Try to have a few fields on the form as possible – visitors shouldn't be put off by feeling like you are trying to steal their data. Be subtle and focus more on relationship building than extracting information for a sale. Reflect authenticity and a genuine sense of care for attendees.
Have a CTA that clearly asks the visitor to register – 'Register Now' or 'Reserve your seat', etc.
Invites – Speakers/Audience
You won't find your ideal speakers or the target audience by just creating a page and making it live.
Efforts need to be made in crafting the invitation, it shouldn't look like spam or like any other virtual event invite we receive in our inboxes.
Obviously, the invites for speakers and audience members are to be different.
It is ideal to invite and finalize speakers ahead of time to leverage their influence in promotion of the event.
A trend we've noticed is that registrations increase as soon as you add Speaker profiles to the landing page.
Lastly, personalize your invites, try A/B testing, and keep running marketing campaigns.
Agenda
Probably the most important and the most underrated aspect of an event.
The agenda should be in-line with the theme that you decide during the strategy discussions.
You can play around with formats, such as fireside chat, panel discussions, interviews, industry challenges talk, etc., you get the drill.
Live Q&A's and Polls
Live Q&As are where the audience asks the speaker questions about their specific session. Giving an option to the audience to ask questions is extremely important as the time they have spent attending the event will need answers to their questions from the session.
A 5-10 minute Q&A session is more than sufficient to allot to one speaker.
To make sure your audience is active and attending the event, put up polls at specific times during the event to keep the audience engaged and want for more.
The polls can give your organization insights into what your target audience thinks and is looking for, you can tweak your messaging post-event to connect with them.
Marketing
Let's get to the fun part of organizing an event but before that, it is important to understand the channels where your audience is. Answer a few questions before you begin planning this phase – What social media channels are my audience active on? Do they widely use their work email? What kind of content works? etc., you get the drill.
Email campaign
Our client had a shared list of companies they would like to send invites to. We had our research team mine for data such as their email addresses, LinkedIn profiles, challenges, etc.
After exhaustive research, we worked with the client's team to craft emails with multiple touchpoints and content.
Have a catchy subject line and clear and concise email body, the objective is to convey the message in the 1st email and keep nurturing through follow up emails until they register.
Make sure you are checking for spam words, few email servers block them even before they reach the target audience's inbox.
Have a clear CTA set out in the email because your audience will not take any action unless you ask them to.

Social media
Here we'll be talking about organic and paid campaigns.
If your organization has an ample budget for the event, ads can be leveraged.
In our experience, video ads do well across platforms. It is ideal to have a promo video shot that can be used on the landing page and as a part of promotions.
Our client's target audience was quite active on LinkedIn, so we were able to narrow them down by their job titles, company names, etc.
Once the speakers are finalized, personalized content can be created for their profile to build communication with their network and connections.
Direct messaging
When your target audience is defined and researched, direct messaging is probably the best way to generate initial registrations.
LinkedIn InMail is considered an effective tool for direct messaging but is possible only with a premium account.
If not, a simple connection request and follow-ups can also be helpful.
If you're collecting phone numbers via the registration form, confirmation messages, and reminder messages can be sent on a periodic basis to ensure the registrant attends the event.
Phone calls
One of the most effective ways to ensure registrants attend the event is by showing you care about their attendance.
It is ideal to start the phone calls 2-3 days prior to the D-day.
Execution
Dry Runs
Most of your speakers may be new to the concept of a virtual event or they might not be familiar with the tech platform you are using. Dry runs are important because they will help build a rapport between the organization and speakers.
They also serve to eliminate any minor glitches and also help in estimating time slots and planning the finer details of the event.
Reminders
We've talked about this extensively in the previous sections but it's worth noting again reminders are critical in determining the final number of attendees your event will witness.
Warm calling, constant email reminders, etc. are crucial. Begin these activities 2-3 days before the event. You might also have to send individual calendar invites.

Recording of sessions
What if your speaker is presenting and suddenly their internet connection drops? Your event goes from success to a dud. Recording the session during a dry run can be a saviour.
It's better to have the sessions pre-recorded, and the speaker present on the day of the event to answer live questions. That way, your event is safe from any eventuality.
D-Day phase
Moderation of the event
Now that you have everything ready for the event – registrants, attendee confirmation, speaker sessions recordings, live polls, Q & A's – what you need is someone to seamlessly bring all the pieces together – a great moderator!
An Emcee can be the head of a marketing division or a marketing manager from your organization.

Registrant assistance
Ensure that you have dedicated resources to helping registrants with various issues they might face in accessing the event. We recommend being available by all channels – email, phone, social media and so on.
Since you can't have test runs for attendees, ensuring real-time assistance is important.
Event platform chat can also be active with suggestions and comments from attendees – have a team member assigned to monitor the chat and assist attendees.
Post-event phase
This phase is equally important as the pre-event phase. Now, you need your registrants to take some sort of action like requesting a demo or a meeting.
You have organized this event to generate qualified leads and awareness. Take action to share content with them, follow up for meetings, etc.
Content
Consider creating post-event content in a variety of formats, including blogs, ebooks/whitepapers, post-event videos, nurture ABM campaigns, etc.
Communication sent after the event is as important as a communication sent pre-event.
This means reaching out to your attendees and non-attendees with the content you've created asking for their feedback/thoughts.
This will help kickstart conversations and ensure your product/service reaches the right audience.
Consider setting up a drip campaign with various content assets to nurture your attendees and non-attendees.
Feedback
Feedback from attendees goes a long way. This can be gathered from the polls section of the platform or a separate form can be emailed to the attendees asking for feedback.
Try including a Yes/No type questionnaire or a rating scale and other limited subjective type questions to evaluate the quality of your virtual event experience.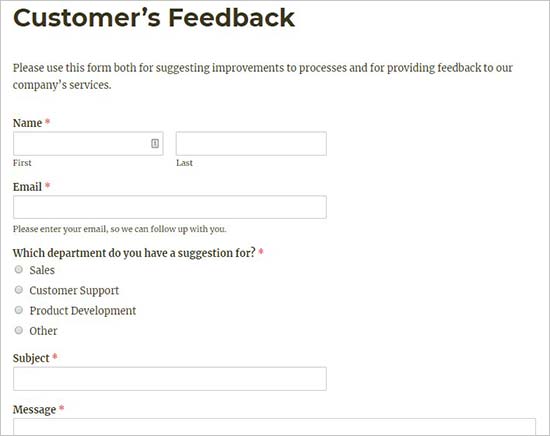 To conclude …
Virtual events are set to become more commonplace than ever. While they are an extremely effective and economically feasible way to connect with your target audience, greater adoption of virtual events also means you'll have to step up your game by offering incredibly seamless experiences to attendees.
We hope this blog was insightful in helping you strategize, plan, promote, and execute a successful virtual event. If you are looking for virtual event marketing services, please contact us.