First, Let's go over a few fun facts:
Companies that blog receive 97% more inbound links.
92% of companies who blog multiple times per day have acquired a customer from their blog.
B2B marketers who use blogs generate 67% more leads than those that do not.
Tweet (Source: InsideView)
It goes without debate that writing blogs is pretty important for inbound marketing success.
More traffic, more leads, more readers- who don't want that, eh?
So, How much should you write?
Businesses that blog ≥ 20 times/month get 5x more traffic than those that blog ≤ 4 times/month.
And this is where b2b companies face the uphill battle of churning out a large number of blogs every month.
Typically, small or mid-size companies and startups can't afford to have too many content writers. So they desperately need ones that can generate high-quality content at a fast pace.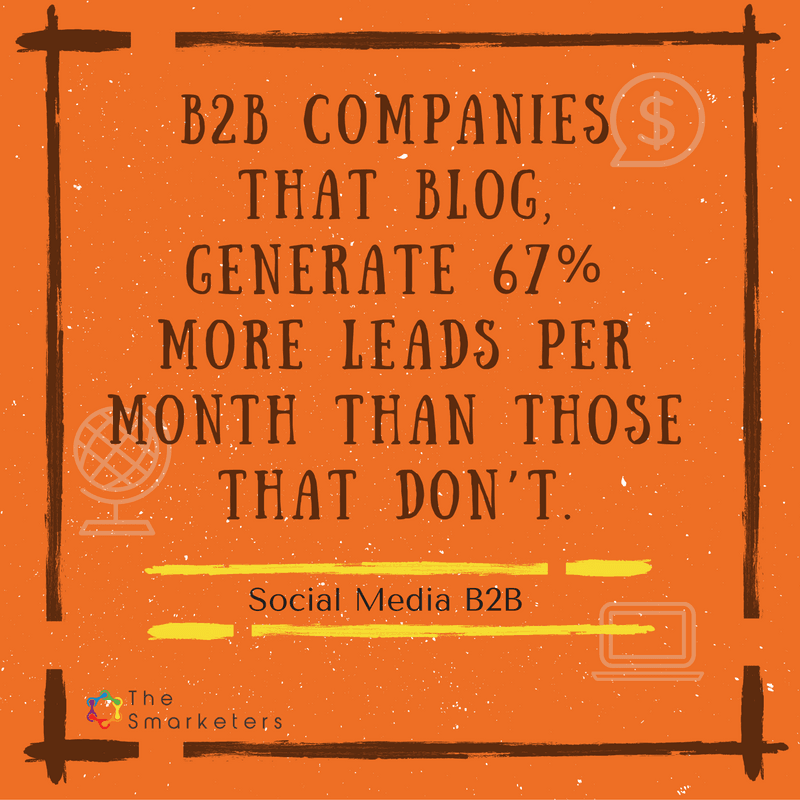 Don't know anything about the industry you are being made to write on? Well, this blog post just might be perfect for you.
How to write great blog content?
The intent of this blog is to teach you to write a blog that is:
Unique

Educational

Valuable

Engaging
…but in under 4 hours? Let's get cracking:
Hour 1: Research your topic
Research for most people means revolves only around one thing, and that is…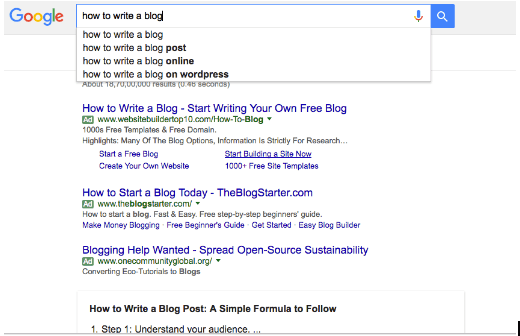 Most people usually pick out the first two-three links that appear on top of the search list. The issue with this? Everyone does the same thing because it's just so convenient!



That's why your best bet would be to also check out resources from pages 3-6, where you are bound to find unique insights.

Look for pages that have low domain authority and high page rank, this could indicate good quality content. This way, the chances of repeating what someone else has already written, will also be bleak.
Understand your blog topic well, and who exactly you are writing it for. The key to excelling in any

business is to understand consumer psychology well.
Once you understand the audience you're writing for correctly, you are ready for your next step.
Find and interview the right people

,

can be your colleagues, the barista at Starbucks or it can even your dad. It depends on who your blog is targeting.

For instance, if you are looking to write a blog on "Top 10 places for Sushi in London", you better be asking Londoners of all ages what their favorite spots are. Honest insights are always well appreciated in a blog. When interviewing someone for a blog, it's a great idea to treat them to lunch or coffee, in exchange for their contribution. Get all your questions ready before your meeting starts, so you don't miss asking anything!
Create

new conversation threads

or follow existing ones on communities and forums such as Quora, Linkedin groups, Reddit, etc. to gather a wealth of information for your blog.
Hour 2: Create a high-level outline – connect the dots
By now, you should have read enough content and finalized the crux of your blog post. You should have also gathered remarkable insights from your engagement with both online and offline communities.
Now, it's time to make sense of all that information and reproduce it in a logical, easy-to-understand manner.
In a blog, the most important factor is the structure that you employ.
If your blog does not follow a logical structure, then it is essentially just a data dump. It may contain tons of value, but no one will ever realize it, because they can't make the head or tail of your blog.
For example: Say, you are asked to write a blog on the topic "Private Cloud vs. Public Cloud: Which one is right for you?" Here's how an ideal outline for the blog would look:
An introduction featuring interesting statistics about cloud usage or an organization that was able to drastically increase its revenue by getting on the cloud.
A description of both public & private cloud and their advantages and disadvantages.
Making the decision between public and private cloud (This right here, is the main meat of your blog post – this is where you answer the question raised in the title. This part has to be as detailed as possible. You can also get creative in terms of how you present the content. Maybe it would be nice to present it in a comparative table format? Or perhaps you should put it in bulleted points? Think about how best you can help your reader make the choice between both cloud types, by giving him/her sufficient information and in a relatable format)
Conclude your blog post with a bang– pose a question, invoke the mind's eye, or ask your readers to share their opinion.
Special note: Find a thought-provoking story
The best way to get a headstart for your blog and to immediately engage an audience is by starting with a relevant example.
Nothing will work better in getting their attention and keeping them on your page.
An intriguing anecdote or a shocking statistic is always a great idea.
For instance, that cloud article we were discussing earlier could potentially start with a great story about how a certain business saved millions of dollars by opting to go on the cloud.
Hour 3: Fill in the blanks
Now that you have your outline ready, you have to get started writing the actual article.
Hopefully, at this point, you have a dramatic story to introduce your post.
Now go through each element of your outline to fill in details, based on your research.
Your approach to writing a blog post can be either of the following:
sit down and write the whole draft in a single sitting.

you can work on parts of blogs gradually.
However, it is recommended that you get as much content as possible done in a single session. This helps in focusing on the topic and minimizes the chances that you'll forget important points.
Besides, the more times you have to revisit a draft, the more you will be bent towards adding a little more content around the corners, and before you know it, you've gone off-topic.
There is no right or wrong way here – look for whatever works best for you.
Practice does play a vital role in perfecting any skill. The more you write, the easier and more natural it becomes for you to pen down your thoughts.
Separating your content into easy-to-digest chunks and formatting your content can typically be done in as little as 15-30 minutes, tops.
You can use the following tips to make your content more user-friendly:
Add bullet points in your blog. This makes it easier to stay focused on the topic and lowers the chance that you'll forget crucial points.
Use keyword-rich subheaders to draw attention to the main parts of a blog.
Tell me this bold sentence did not grab your attention.

Writing the entire article in bold can be a bit overmuch, but it is very useful when you want to highlight an important point.
Consider adding relevant stats or quotes, where you can, to engage your readers better.
Protip
:
Use tools like Grammarly or Hemingway Editor to ensure that your blog posts are error-free and super easy to read.
Hour 4: Add effective graphics
Your blog post is now written and ready to be published.
Now, your next step would be to find a graphic that best represents what you have written and most importantly, engages your audience visually.
Add graphics wherever you feel they add value, throughout the post.
Pick an image, meme, infographic, or embedded video to catch the eye of your readers.
Graphics help improve your blog's flow


One of the main reasons to include images in your blog posts is to break up the text. Most people scan through blog posts rather than read every word.
Interspersing images throughout the blog will make your post seem less intimidating and more visually appealing.

Images make complex content easy to understand


Graphics are an essential element of your blogging toolkit. Infographics, diagrams, tables, charts, and any other visual assets can help your readers comprehend abstract topics and grasp the points you're trying to make quickly.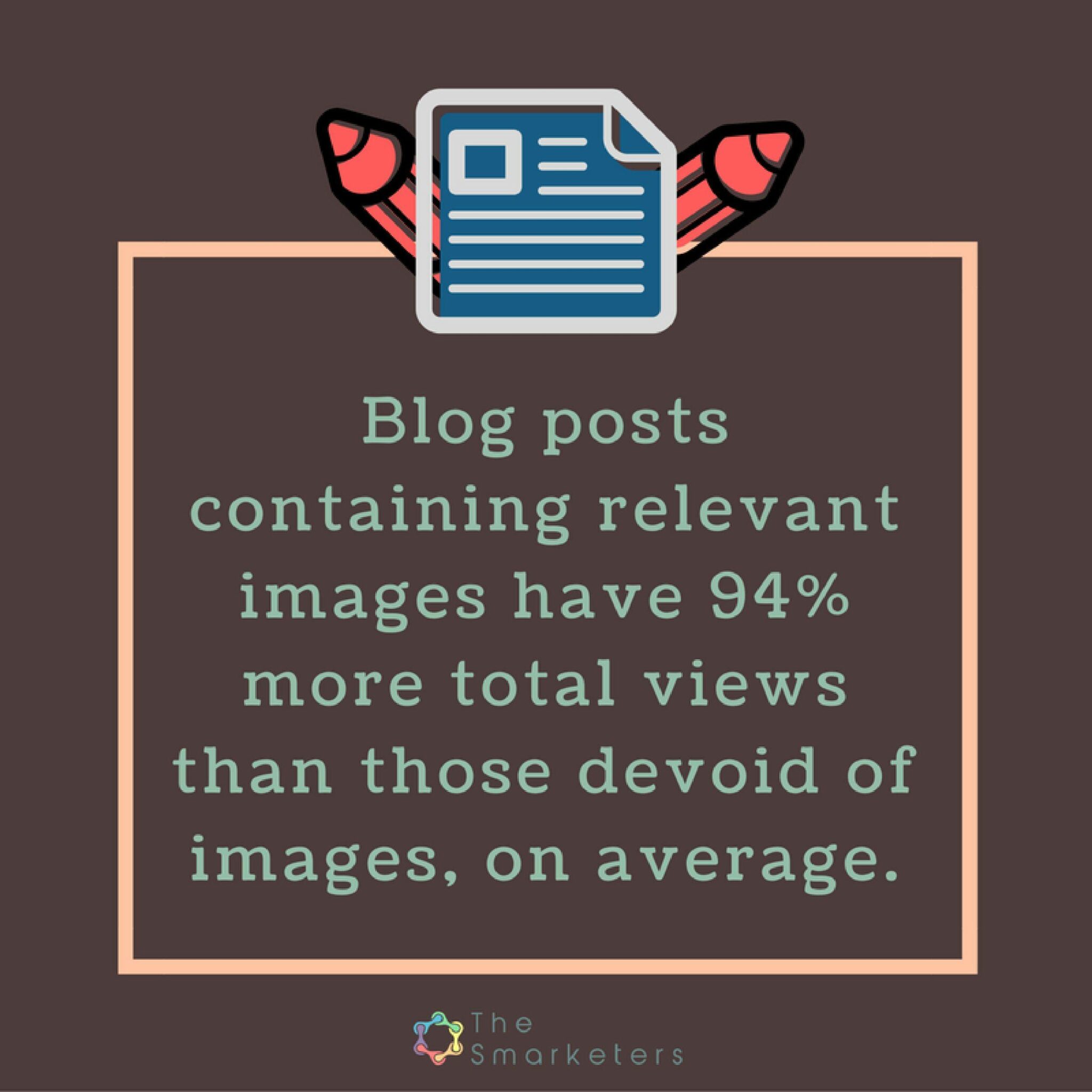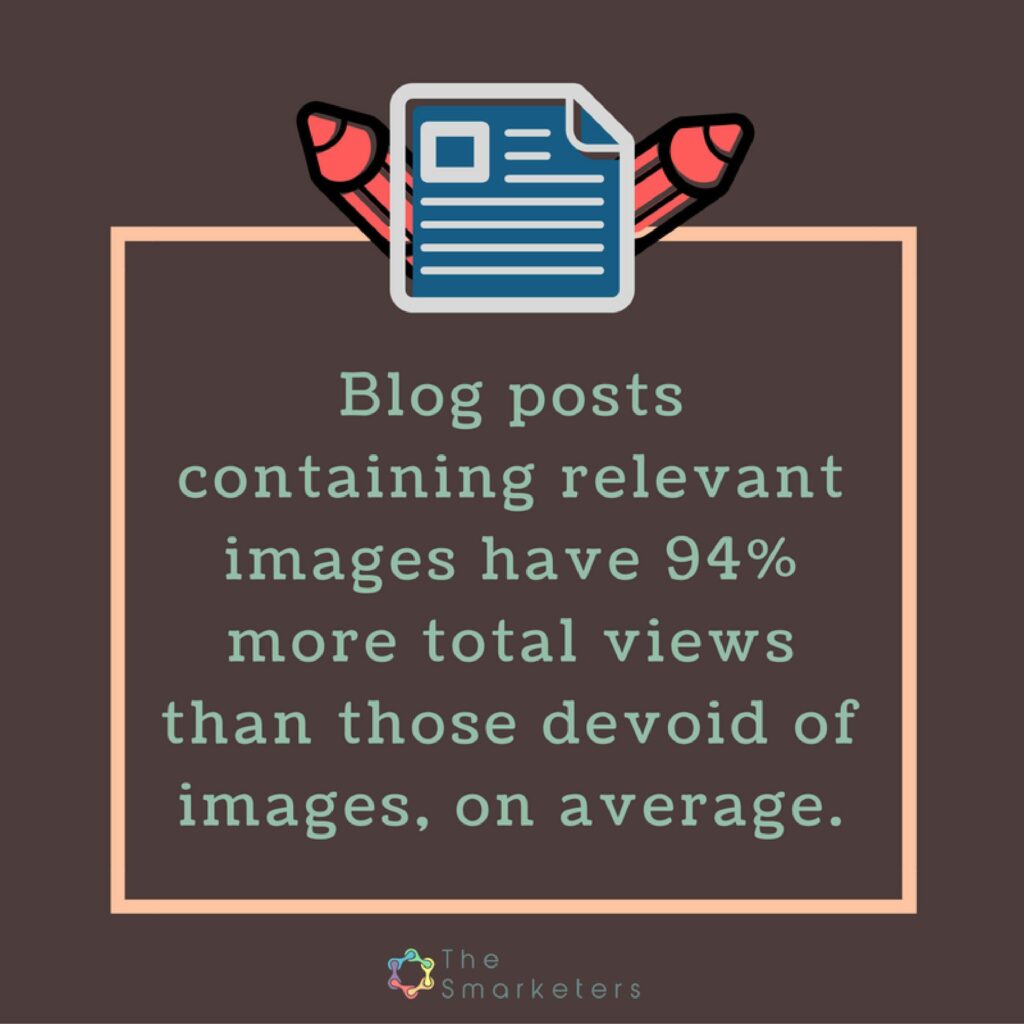 Source: Jeffbullas
If you have a brilliant graphics designer on your team, you can skip this step.
But, if you do not, use these design tools to build simple and effective graphics in a short time. Luckily, the ones we listed have a short learning curve.
Protip:
Empower yourself to design. Use tools like Canva to create and share stunning designs. It has hundreds of layouts to choose from. You can modify the layouts to suit your context and content.

Source your graphics from websites like Unsplash, which offer free(yes, FREE without any credit expectation) high-resolution images.
Additionally, there are websites like Hubspot that offer many royalty-free stock images, that you can use in your blogs.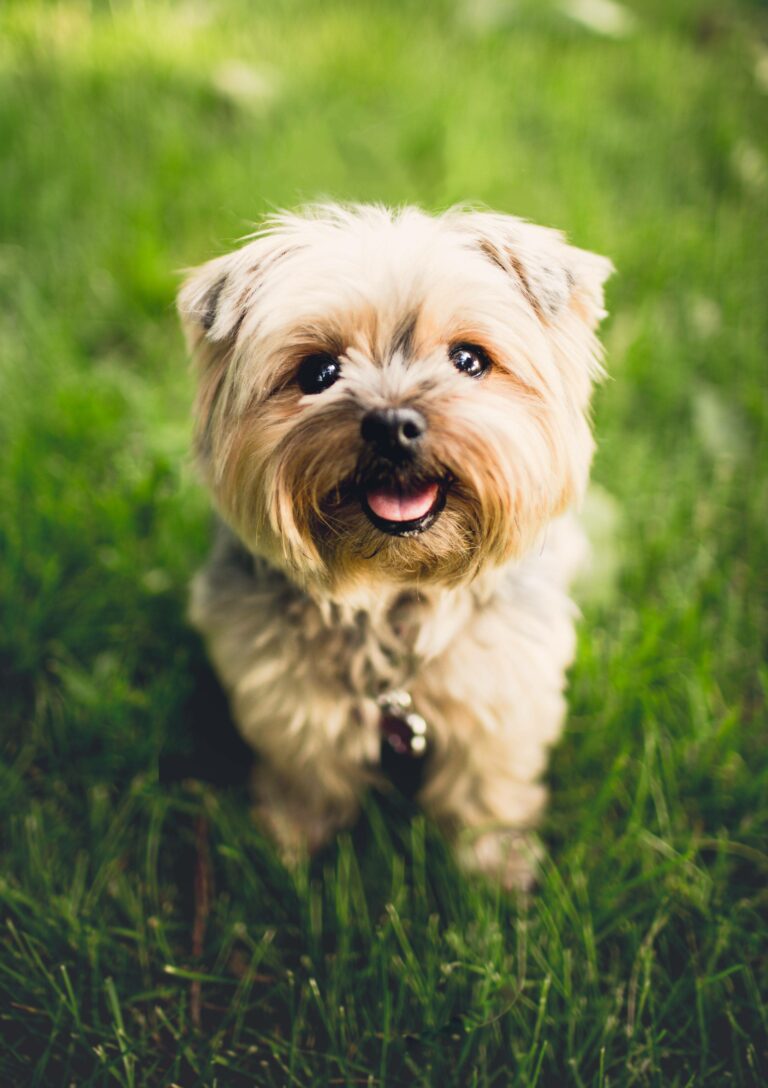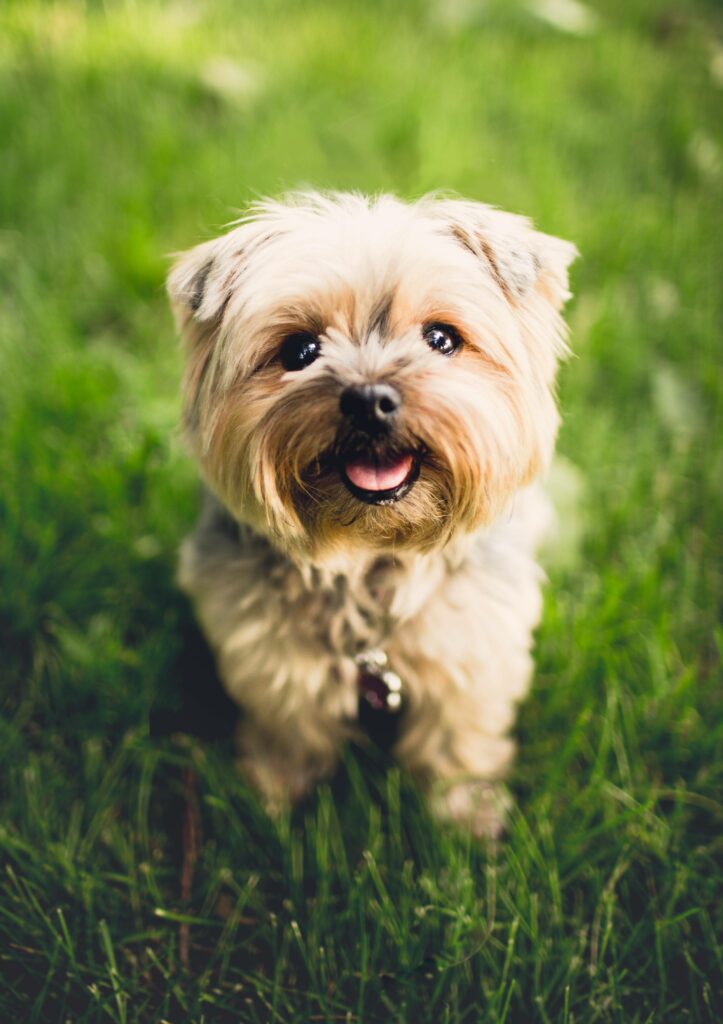 Although not relevant, this image did catch your attention, didn't it?
There you have it, your simple guide to writing a blog in under 4 hours. Let us briefly restate the main points:
Research.

Join the dots.

Fill in the blanks.

Add relevant graphics.
Now, these are the tips that you can use right away. If you do, you'll have an immensely better post on your website in under 4 hours.
Get started with these two basic steps:
Go look at your blog topic right now.

Align your content strategy with the tips above.
Come back here and tell us about the before-and-after. We bet you'll have something to say!