Intent data – two words that describe B2B marketing in 2020 and beyond. 
Intent data is on every marketer's to-do list, conversations with peers/clients are around intent data and its usage but the concept has been in use in our advertising campaigns, outreach campaigns, content creation, SEO, etc. for a long. 
Before we dig further into the topic. Let's understand…
What is intent data?
Intent data provides insights into the online behaviour of web users or prospects, allowing you to identify the likelihood of a specific individual's or organization's intent to purchase a product or service. 
For example, your Accounting/Finance department is facing challenges with keeping track of all the transactions, checking the accuracy of financial statements, etc. 
The accounting department looks for solutions online. They search for various reasons, initially, it is mostly for informational stuff. 
"What is better for accounting function – outsource or in-house accounting?"
Then the user finds about a technology that can help with accounting – Robotic Process Automation (RPA) in Accounting, the search becomes more specific now – 
"How does RPA help with accounting?" 
"What is the ROI of RPA in accounting?"
"RPA Accounting services in New York.", etc.
Just imagine if you had the intent data of the searches and online activity of prospects, you could've targeted them specifically and eventually nurtured them. 
When buyers have pain points, they visit online resources to seek answers or solutions. The online resources largely use cookies to monitor intent, which is then collated from a range of sources, and the information is pushed to marketers to make better, timely and informed decisions with their campaigns. 
To understand the usability of intent data, it is important to understand the types of intent data for better decision making. 
There are 4 types of intent data: First-party, second-party, third-party, and search data. 
What is First party intent data?
First-party intent data is the information we all have – it is our website data. This data is both anonymous and known. 
If your marketing automation tool captures the IP address of the user, you have anonymous data. In most cases, the IP address is traced back to the organization the user is from but doesn't fill out a form or give out any kind of information. So, yes, you know the organization but not the individual, who still remains anonymous. 
Now, coming to 'Known' first-party intent data, it is the data that the user gives out by filling in a form for downloading an asset, etc., you can now track the movement of the user throughout your website. 
This type of intent data is for the user behaviour on your own website, but what about the user's behaviour when they are not on your website? That is where the other types of intent data come into play. 
What is Second party intent data?
The information collected is similar to first-party data but is collected by another company website and is shared or sold to you with the user's permission. 
This also includes collaborations such as webinar/event attendees, co-authoring of content assets, etc. 
It is important to take the user's consent to their information being shared with another organization. 
What is Third-party intent data?
Whenever there is a conversation around intent data, third-party intent data often gets the most attention, why? Because it is the data that is mined and sold by third-party information vendors like Bambora, etc. 
These vendor companies partner with publisher sites to access the behavioural data of their users. 
Some vendors run a network with publisher sites and pool the data to gain better insights into the visitors and some vendors run reverse IP lookups and mine advertisement tracking to provide information. 
You must be wondering if at all it is legal? Of course, it is. There'll be a clause mentioned in the privacy policy of the websites you visit. Check the cookie information of some of the information sites you visit. 
Intent search data
Intent search data was in play even before it was considered cool. This intent data comes from our search engines.
This isn't a tricky concept, it is SEO.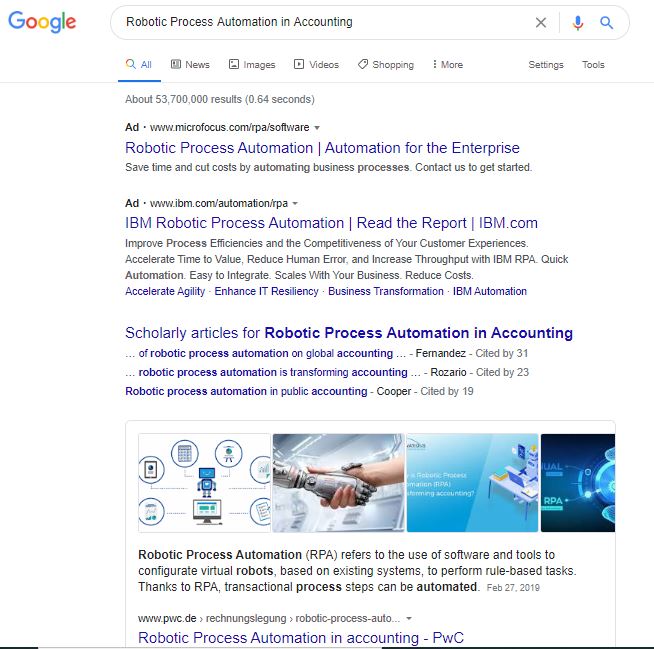 We all have a fair understanding of how the Google Algorithm works, even though there are over 200 factors for ranking. 
Google's job is to provide the best result for a user's query and SEO practitioners or Inbound marketers have been working towards understanding the intent of the user to create content around it and start ranking. 
SEO is moving towards long-tail keywords and there are a ton of tools in the market that can help you with Intent search data. 
The process to a greater ROI from intent data
To get the desired results from intent data and to make it actionable, it is helpful to have other types of data in place. 
Buyer's data occurs in 3 categories: Fit, Opportunity and Intent.
1. Fit Data
Before you begin Account-Based Marketing, you identify target accounts, verify whether they are a good fit for your solution and then you begin the next steps. 
Fit data includes the most basic of data such as demographics, firmographics, etc. This data doesn't give you any context on the timing of pitching your solutions to the target accounts.
2. Opportunity data
Opportunity data is usually referred to as 'Scoops'. Scoops mean scoops of data about a company such as mergers & acquisitions, external funding, IPO, a management change at the C-level, and all are signs of opportunity to pitch your solution. 
There are many tools in the market that provide you with opportunity scoops such as discover.org or zoominfo.com.
3. Intent data
This data provides you with the timing of the data, basically, lets you know that the user is searching for something close to your solution and there's a good chance of them considering your solution and making a sale.
These 3 types of data when combined together in an Account-based marketing process can do wonders for your campaigns. 
Intent data allows your sales and marketing teams with timely and somewhat accurate data to push your solutions to them. 
Predictive Vs Intent data
There is always debate around Predictive data and Intent data. A lot of vendors provide both types of data but one must understand and not feel excited by the offerings. 
It is very important to understand the difference between predictive and intent data.
| | |
| --- | --- |
| Predictive data | Intent data |
| Tech platforms tend to make use of Big data to form predictions about the future trend of prospects.  | Tech platforms look at the actual activity occurring in real-time within target accounts. |
| When we say big data, the data is pulled out from a bunch of sources such as sales data, customer behaviour, etc.  | This helps B2B and Account-based marketing outreach teams to identify prospects and know the signal of intent to buy from the prospects. |
| They use data modelling, machine learning, historical information, and more to predict what prospect is likely to purchase what. | Allows marketing and sales teams to engage with identified prospects even before the purchase is expressed.  |
Both solutions have their use cases but it is feasible to understand the difference before qualifying vendors for such platforms. However, most marketing and sales teams prefer real-time intent data to pitch to prospective customers.
How you can use intent data
Personalize website experience
When prospects visit your website, their activities would be anonymous unless they fill out a form and with an IP address, you can get the information about the organization or the industry. However, the visitor will still be considered anonymous on a personal level. 
With the help of Google Tag Manager or Uberflip, you can personalize the experience of visitors to your website. 
Web personalization serves customized content to visitors to prompt them to take action, unless a form is filled it will be known as anonymous personalization. 
Prioritize leads/accounts based on engagement
With tons of data at hand, it is important to seize the opportunity and optimize your MOFU and BOFU. 
Lead scoring plays a role here wherein you can score prospects based on the actions they have taken on your website or with your campaigns. 
The sales team needs to be on the lookout for reaching out to the prospects when their lead score reaches a certain threshold limit. 
3rd party intent data can also be brought into the b2b lead generating and scoring process and helps you strike the conversation at the right time. 
Create tailored, highly personalized messaging
Intent data informs you about the interests and challenges of your prospects that can in turn be used in the messaging of campaigns and in content creation across formats. 
This will surely require a lot of personalization and experimentation as challenges and pain points may be slightly different for all your prospects. 
Identify potential prospects
Your prospects are out there researching solutions to their challenges. They are posting on LinkedIn, reading reviews on G2Crowd, Capterra, visiting publisher sites, etc. These are 3rd party intent data. 
Combine this with your website visitor traffic and you have found your Fit. 
Distribute highly targeted Ads
No one likes to target irrelevant audiences, it is a pure waste of effort and money.
The insights gathered from the intent data can help with targeting both Known and Anonymous prospects who are showing interest in your solution.
Improve timing, context, and relevance
When it comes to B2B marketing of high-value products or services, it turns out to be a zero-sum game with your competitors. It is very crucial to take note of the timing, context, and relevance of the prospect with intent. 
All in all, your sales and marketing teams have to align on the campaign and work in synergy. It helps to engage with the buyers at the Zero Moment of Truth (ZMoT). 
How to leverage intent data for Inbound marketing?
By now, you must have figured out how intent data can help you with your inbound marketing strategies. The depth at which your content marketing can go is insane. 
Though Inbound marketers have been making use of intent data for on-page SEO, taking it to the next level would be the next step. 
It'll help you with SEO – focus on long-tail keywords

Provide content ideas for blogs, ebooks, whitepapers, etc. 

Messaging for drip campaigns

Getting your social media to do the talking of prospects' pain points
How to leverage intent data for Account-based marketing (ABM)?
The concept of intent data was made cool by Account-based marketing practitioners when they realized how intent data can bring about a whole lot of change and drive ROI on marketing campaigns. 
Identifying prospective accounts and individuals

Helps with outreach activities with real-time data

Targeted ads

Helps you tweak your solutions based on the prospect's pain points
Now, if you notice a lot of activities from Inbound marketing overlap with Account-based marketing and vice-versa and that is why we believe in an integrated approach to both types of marketing – Account-based marketing and Inbound marketing are a match made in heaven. 
If you are looking for suggestions/recommendations on intent data platforms or would like to understand it better for your marketing campaigns, do get in touch and we will address all your queries.