Content marketing is a long-term commitment and depends on multiple factors which include both resources and resourcefulness.
When a company decides to get started with content marketing the go to strategy is figuring out what kind of content the user is looking for, how will they produce content and how the content will be distributed.
Although, there is nothing inherently wrong with this approach content marketers often forget the technical aspect of content which is the very platform on which the content sits.
No amount of great content can be a substitute for readability and ease of consumption and distribution.
And losing a loyal reader or a prospect because your site doesn't give a good experience to a reader will sabotage all your content marketing efforts.
How does your content appear on mobile devices?
Making your blog or website mobile friendly is a critical factor for content marketing success.
More than 70% of Google searches now happen on mobile and you being a part of the mobile-first revolution is the safest way to be.
Mobile is used for both research and purchase decisions.
Making your blog and content mobile-friendly will help you be part of your prospect's research and consideration process.
Having a mobile-friendly website helps you rank better in Google which in turn helps you get more traffic and leads.
Mobile friendly web pages get more social shares as 80% of traffic is generated on Twitter and Facebook on a mobile device.
You can check your website for mobile friendliness using this tool.
Your website not mobile friendly? Learn how to make a multi-device site from Google.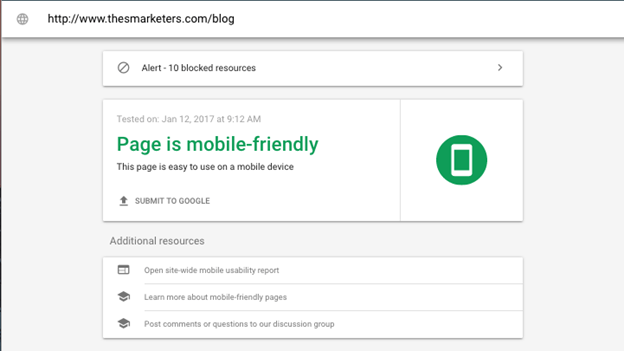 Is your content published on an SEO friendly Content Management System (CMS)?
A good content management system can take the hustle out of content distribution.
A good CMS like WordPress makes it easy to optimize content for both users and search engines.
Since content marketing is not a one-time effort pushing content on an SEO friendly platform has a long term snowball effect.
Having a CMS also makes it easy for authors to publish content with rich media like videos, GIFs, PDF embeds and images.
Having a good CMS can help you build on existing features within a few clicks with the help of plugins.
Does your content load fast?
Fast content implies fast consumption.
With top brands paying a lot of emphasis on speed, customer expectations on how fast a website should load are going up drastically.
In order to meet these demands, one must make consistent efforts to keep their website speed high.
There are many tools which can help you accomplish this. You can use Google PageSpeed Insights tool to uncover speed issues in your desktop and mobile versions of your website.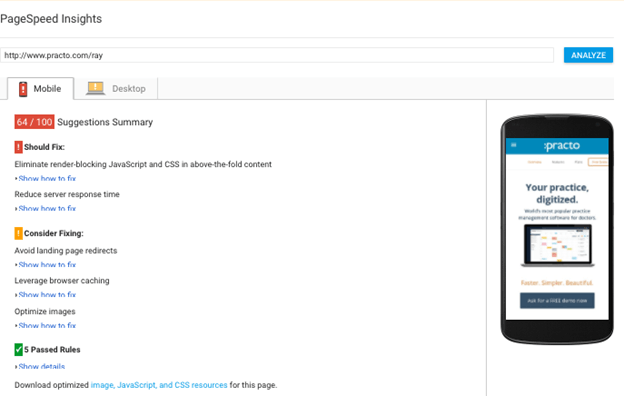 If you are using WordPress for your blog/website you can improve the speed by installing WP Total Cache plugin and optimizing it.
Is it easy to share your content?
Content shareability determines content virality.
Once a user is on your website it should be easy for him to share your content with his friends on social channels like Twitter, Linkedin, and Facebook.
One must have social buttons installed on your content with high visibility. It is also important to prioritize your social buttons based on the top social channels used by your audience.
If your target audience is predominantly active on Linkedin then using a Linkedin button first followed by other less important ones will increase the likelihood of your content getting shared.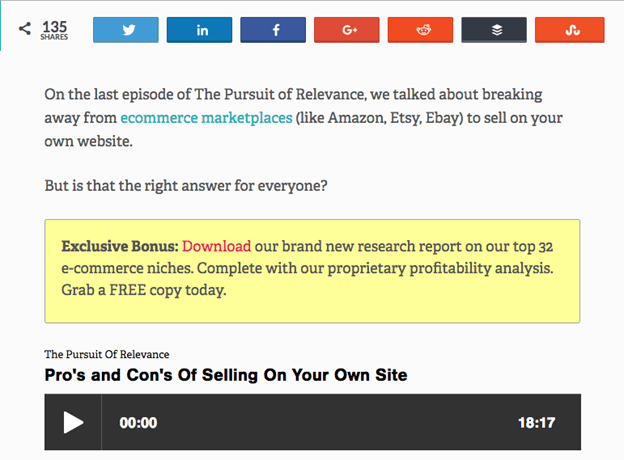 Email Capture
Email Capture converts a browser into a subscriber.
A high-quality email list determines the health of your content marketing efforts.
Capturing emails from the beginning gives you an edge over your competition as a user giving his email ID is a vote that he or she is willing to listen to what you have to say.
Email Lists can be used for further profiling and for running targeted Ads.
You can set up email capture within your website without any technical help.
You can sign up with email marketing services like MailChimp and HubSpot.
These services provide widget codes using which you can directly embed the email capture within your website within a few clicks.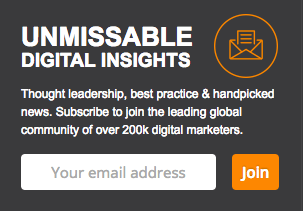 Is your website design reader friendly?
Content is about giving useful information.
Design is about how easily the content is consumed.
Making content reader-friendly helps with brand recall, getting more email subscribers and more leads in the future.
To check if your blog design is reader-friendly you can start by asking yourself these questions:
Are there any design elements that are distracting?

Does the site offer site search?

Is your site navigation logical?
Do you have a measurement plan?
All content marketing efforts should have a measurement plan.
Before you start you should have your objectives and success metrics sorted.
Once you decide on the metrics you should figure out how you plan to measure those metrics.
You can use free tools like Google analytics for this purpose.
You can define events, goals, and value per goal achieved using analytics.
This will help you determine how much monetary value each piece of content delivers to your top line.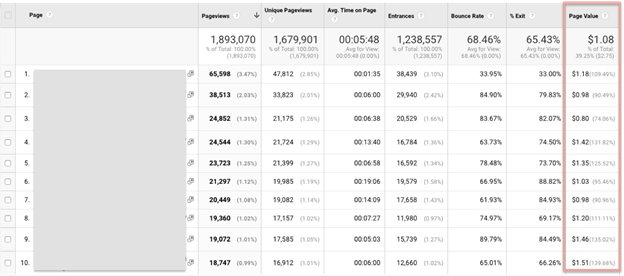 Fixing these 7 items before starting your content marketing efforts gives your campaign a throttle and removes technical roadblocks to all future on-site content publishing.
Success depends on doing things right, not doing things more.
Small tweaks and improvements in these areas will contribute to a lot of your content marketing success 6 to 12 months down the line.