Lead generation is an important aspect for all B2B companies. But getting targeted and qualified leads can be an immense challenge. Certain companies spend lots of money to generate a single lead.
Google Adwords is extremely useful to generate the most qualified  B2B Leads.
But, before setting up an AdWords campaign you need to understand the customer's buyer's journey.
There are two types of customers you can target with an AdWords campaign:
The one who wants to make a purchase at the moment

The one who wants to buy in the future
After understanding your customer types, you can select a suitable AdWords campaign according to your business objective. This careful selection will help you in generating qualified B2B Leads.
Google Search Network Campaign
With Google search network campaign (also known as Paid Per Click advertising), you can reach out to the targeted people who are actively looking for the product or services.
With PPC advertising your ads will appear in the Google SERP results and Google's Search Partners sites.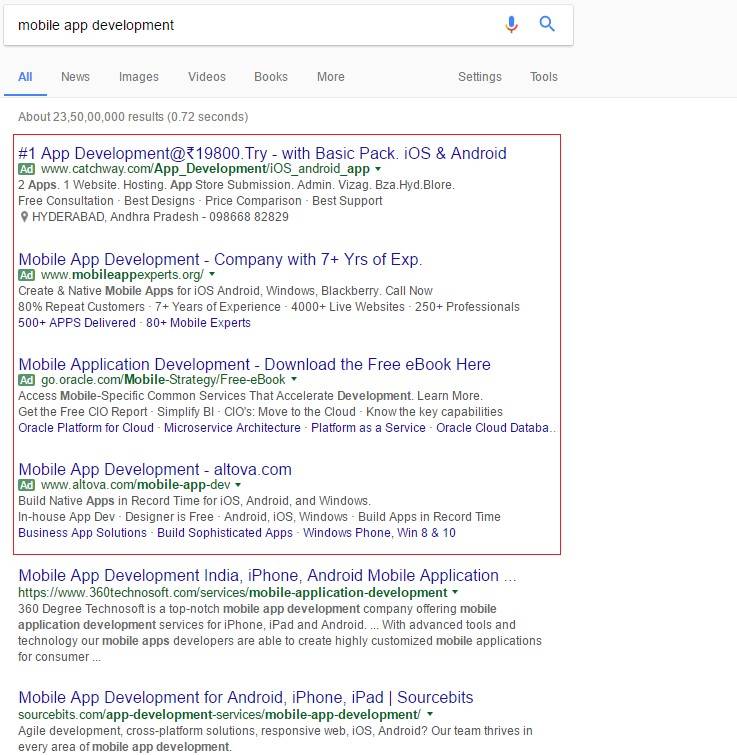 The search network campaign majorly focuses on people to take appropriate action by clicking on ads, call extensions and app extensions.
You can see in the example that for the term mobile app development, paid listings are present at the top of the SERP results compared to organic (free) listings. So the chances are high for people to click on ads compared to organic listings.
The search campaign triggers the ads which are based on keywords or terms searched by the users. Therefore use relevant search terms and keywords in the ads which your potential customer can search for.
Display Network
Google's Display Network Campaign allows you to increase your brand awareness by connecting with a large number of audiences according to their interest, demographics, and locations.
With Display Network you have an opportunity to show your ads to all the people who are just surfing on the internet without searching your product particularly.
Google allows you to show display ads on
A large number of  Google's networks sites

Mobile apps

Third party sites related to your keywords or content.
Example of Display Ads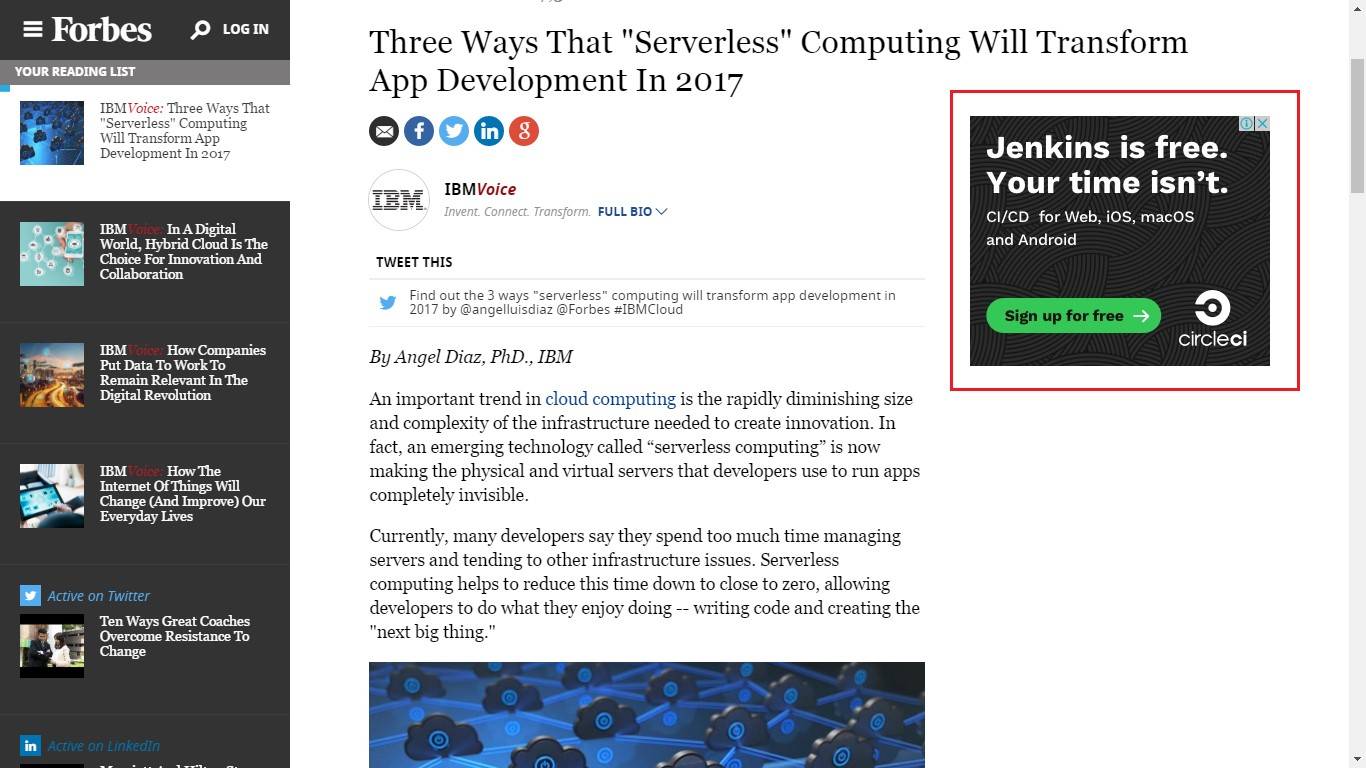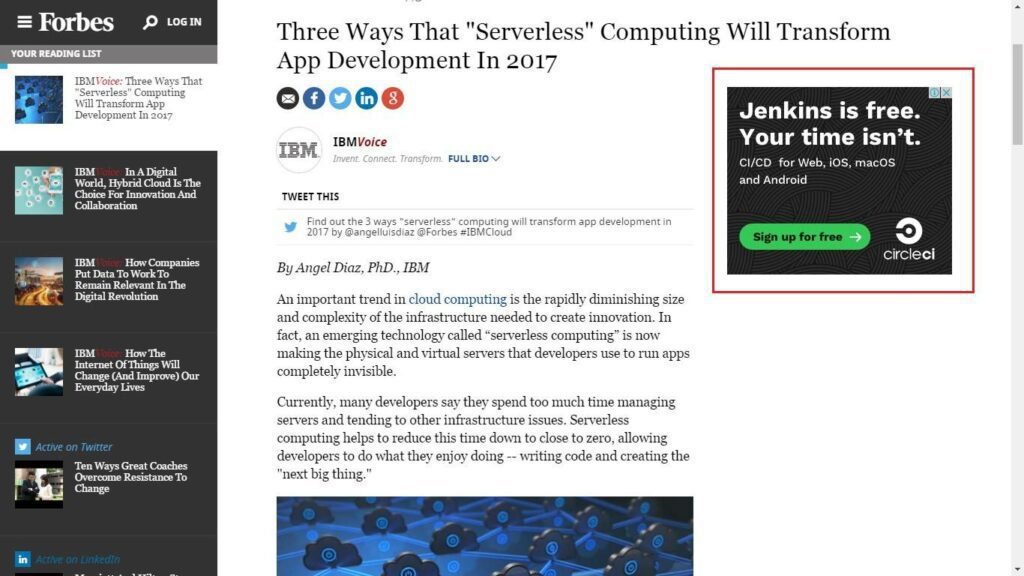 Display campaign has three types of campaigns
Remarketing Campaign-
With remarketing you get a second chance to bond with your prospects who have already visited your website or app but didn't make any purchase or inquire about the product or service.
By using a remarketing campaign you can show text ads or images ads formats to display your ads. Google allows you to show the ads in its third-party network sites and Mobile apps.
Engagement Campaign-
Mobile app engagement campaign focuses on people who are engaged with your mobile app. Once they have downloaded your app, with mobile app engagement campaign you can encourage them to try your app again or ask them to re-engage with the app and complete the action.
Right now this Engagement Campaign is only available in Android Apps.
Mobile App Promotion-
With this campaign, you can promote your mobile app to make people downloaded your app. You can promote your mobile apps in Display Networks, Search Networks, and Youtube.
Search Network With Display Select
Through Search Network with Display Select option, Google lets you extend your reach and get the best potential customer.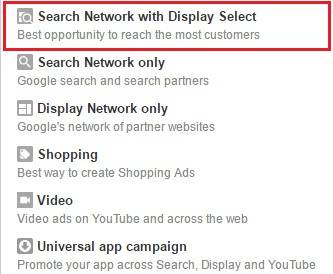 Google describes its search networks display select option as  "Best opportunity to reach the most customers". Click here to know more.
By selecting this campaign, you have the opportunity to show ads on the search network as well as on display network.
By choosing the Search network with display campaign you have a high chance of getting good quality clicks and high ROI.  
After setting up the Adword Campaign,  optimize it properly to tap its true potential. Click here to know more on How to Optimize your Campaign to Increase your ROI.
Hope this article has given you useful insights on how you can generate qualified B2B leads using Adwords.
Do try these campaigns for your business and let us know your feedback in the comments section.