Companies have realized the significance of inbound marketing for lead generation and hence most companies are now adopting inbound marketing.
A study by Hubspot reveals a staggering statistic – given that only a small percentage of your inbound leads are ready to make an immediate purchase, it leaves upwards of 90% of inbound leads on the table.
The only catch? They simply aren't ready right now to buy from you.
What could the reason be?
I would like to share a short anecdote on how Enoch, our CEO's lead nurturing ended up getting the company the biggest sales project.
Company "x" (name cannot be shared due to NDA) filled out a marketing consultation form on our website. Within 5 minutes of receiving the request, Enoch sent out an email asking them for a time for the call.
Since the prospect was still in front of their computer, he was able to respond promptly and have a discussion with Enoch at a scheduled time.
The conversation was complete and the prospect provided inputs.
During the call, the prospect mentioned they just needed their site to be audited and that they have an internal team to handle the inbound process.
Enoch saw an opportunity there, although the prospect did not have an immediate requirement and was just looking for some information. He took permission from the prospect to add them to our weekly newsletter.
Every other week, outside of the newsletter, Enoch would also send a personalized email with findings relevant to the prospect's industry with tips on how to grow their business using inbound marketing.
Every email had a unique inbound strategy and what they will need to do to improve their business.
For about 3 months, an email was sent every two weeks with a relevant case study, competitor analysis, and suggestions on how the prospect needs to position themselves through content, search, and social.
In the fourth month, the prospect reached out to Enoch asking if they can handle their inbound marketing since they found it challenging to scale using their existing team. This became a long-term project with a dedicated team that is still working with The Smarketers.
So now you see why lead nurturing is immensely critical.
A person who has simply downloaded an ebook can actually one day become your highest paying customer. And it is up to you to make it happen.
We expect by now you are really curious to find out:
What to do when there is a potential lead?

How you can nurture these potential bearing leads?
And most importantly,
How can you convert mere leads into active, paying customers?
Let's dive right in.
In this blog, we'll discuss how you can identify leads that require nurturing, the best strategies to engage these leads and finally, how you can nudge the lead towards the decision stage.
But first, what is Lead Nurturing?
Sales qualified leads are people who have shown interest in your business but are not ready to buy yet. These are people you need to nurture and keep engaged and make them ultimately buy your product. If ignored chances of them losing interest in your business are high.
[bctt tweet="Few inbound leads will be ready to make an immediate purchase, leaving 90% of your inbound leads on the table." username="theSMarketers"]
Source: Hubspot
Research conducted by Forrester has shown that marketers see an average 20% increase in sales opportunities from nurtured vs. non-nurtured leads. Furthermore, the study also reveals that companies that excel at lead nurturing generate 50% more sales at a 33% lower cost
Source: Forrester, 2014
Important aspects to consider in a well-crafted lead nurturing strategy
The first step in any lead nurturing strategy is to ensure you are entering the right leads into your system for follow-up purposes. Assess all leads to decide which ones can have potential in the future.

Second, categorize your leads effectively. This leads to better personalization. Personalization is key in closing sales.
Here are 4 ways to keep your potential prospects engaged.
1. Content with Purpose
Content is a sine qua non for lead nurturing leads. Give them reasons to stay! But, most importantly give those reasons a solution. For this, you need to understand who your buyer personas are, understand what they're looking for, and write newsletters, ebooks, whitepapers, and a few downloadables.
It is also essential to repurpose existing content. If you have written many white papers or Ebooks, they can be reused as small articles. By churning our content, we not only mean blogs, whitepapers, and Ebooks. It includes creative videos, webinars, podcasts, etc.
Try churning out content in creative ways and bring it to life in a way that appeals to your buyer personas.
Leads nurtured with targeted content produce an increase in sales opportunities of more than 20%
Source: Hubspot
Hence you need to have a mishmash of content targeted to various interests of different buyer personas. When writing for your leads make sure you're aware of their interests, objectives, and goals.
Ask yourself this question, how did you get to our page? It's definitely because we've written something that interests you, or about something which you'd like more information on. Now, how do I make you take action? Yes, by placing a CTA. That's right folks!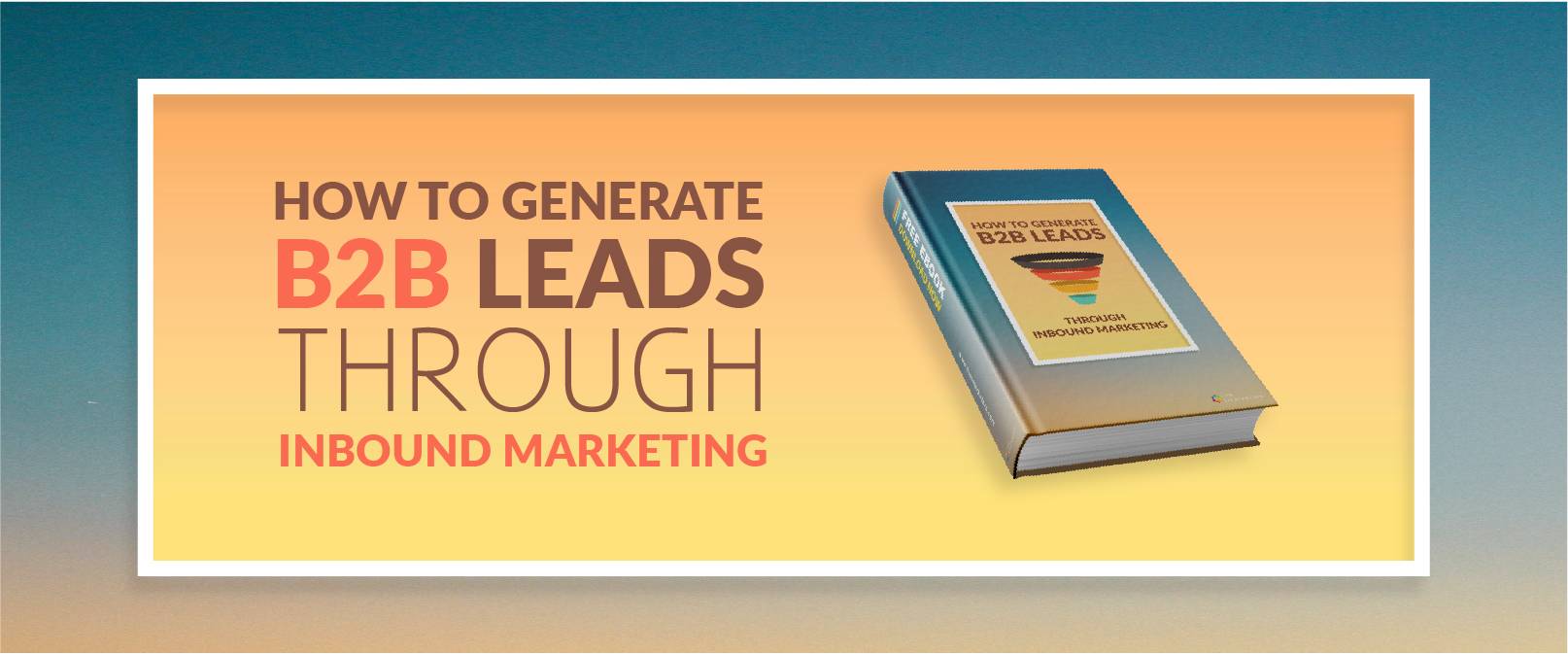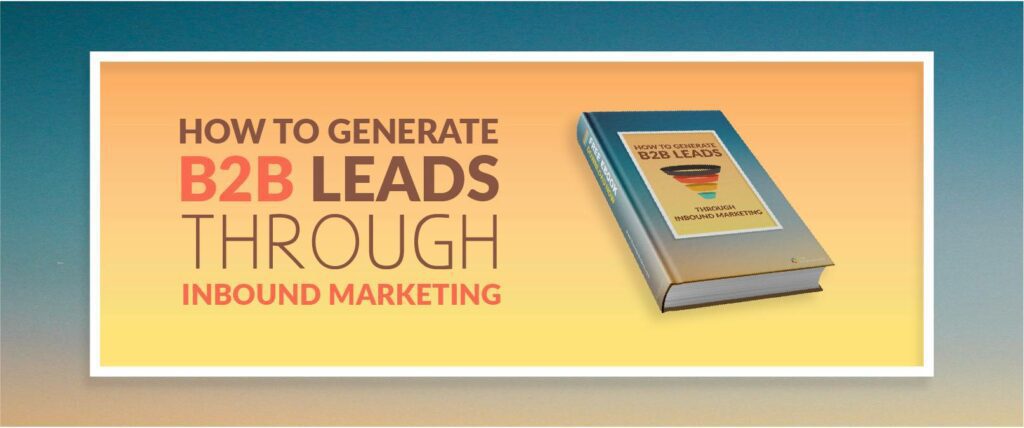 Last year, Forrester Research reported that 33% of B2B marketers cite "targeted delivery of content" (i.e., delivering the right content, to the right people, at the right time) as their biggest lead nurturing challenge.
2. Think beyond email marketing
Companies who still live the stone age, set up an email that was generic to a list of people.
Almost four out of five marketers say their email open rates don't exceed 20%
Source: The State of B2B Lead Nurturing Survey, Oracle
On top of that, 79% of marketing leads never convert into sales. A lack of effective lead nurturing is the common cause of this poor performance. Source: MarketingSherpa
If you're a savvy marketer then, you need to use various automation tools to get to the top. Explore multiple lead nurturing strategies that help you think beyond email marketing.
Mentioned below are few multi-channels you can display your content:
Combination of marketing automation

Email marketing

Social media

Paid retargeting

Dynamic website content

Direct sales outreach
Source: HubSpot
There are many strategies involved in how to convert your leads into customers. Make sure that your sales and marketing team have an alignment of thoughts for a smooth workflow.
3. How good are you at follow-ups?
Automated emails can definitely help you reach a large number of audience, but what after that? Do you think your prospects will turn into customers with just one email? Of course not.
Once an email is sent you need to keep following up with them. This doesn't mean you annoy them with a dozen emails. Plan your follow-up schedule and send emails with a catchy subject line.
The odds of a lead entering the sales process, or becoming qualified, are 21 times greater when contacted within five minutes versus 30 minutes after an inbound lead converts on your website. Source: Hubspot
You might be thinking What about cold calling? Isn't that a direct connection with our prospects and time-saving?
First, when you call your prospect, you're giving them an impression that you're desperate for them to buy your product. When you send a mail, you tell them how you can help them achieve their goals.
Your prospect might get irritated and cut your call. But, chances are they would read your email and understand what you can offer.
And, based on research email marketing will always be the most powerful tool for lead nurturing.
Great, how do I send them emails?
We don't like generic emails, do we? When you get the details about your prospect, we would suggest conduct a little research and design your email accordingly aligning to their needs.
Personalized emails generate up to 6 times higher revenue per email than non-personalized emails do. Source: Hubspot
4. Are sales and marketing best friends?
It's important to have a Sales level Agreement before proceeding further into the buyer's journey. Sales and marketing should be aware of when the conversion of the prospect takes place in the funnel.
As the 2014 Sales Performance Optimization Study revealed, 89% of companies that aligned sales and marketing lead generation efforts reported measurable increases in the number of leads that turned into opportunities as a result of continuous nurturing
Source: Sales Performance Optimization Study
Would you like to know more about lead nurturing tactics? Do you need help with your sales and marketing strategies? Sign up for a free marketing review or drop us an email at info@thesmarketers.com.