Wondering what caused our inbound marketing love to spill over into a blog post?
Let's show you how life changes with inbound marketing by looking into 2 very different days in Mira's life.
A day in Mira's life …
Mira woke up and powered on her laptop. She wanted to take a quick peek at her inbox to check if she had any urgent emails from the client.
As soon as she signed in, she saw that her inbox was flooded with emails from people hawking (yes! that's the feeling she gets) everything from nutritional supplements to insurance products.
She trashed some, spammed a few, and finally got to the one from the client, Phew!
Just like Mira, most people are annoyed by interruptive marketing, whatever form it takes!
Whether it's street hawking, cold-calling, promotional emailing, or google ad displays, users are increasingly tired of having unwanted products thrust before their eyes.
Now let's consider a different morning in Mira's life :
It's her day off, she plans to host a BBQ party in her backyard sometime but needs a gas grill to do that.
She powers up her laptop, gets to the google page, and types in the words 'Buy gas grill'.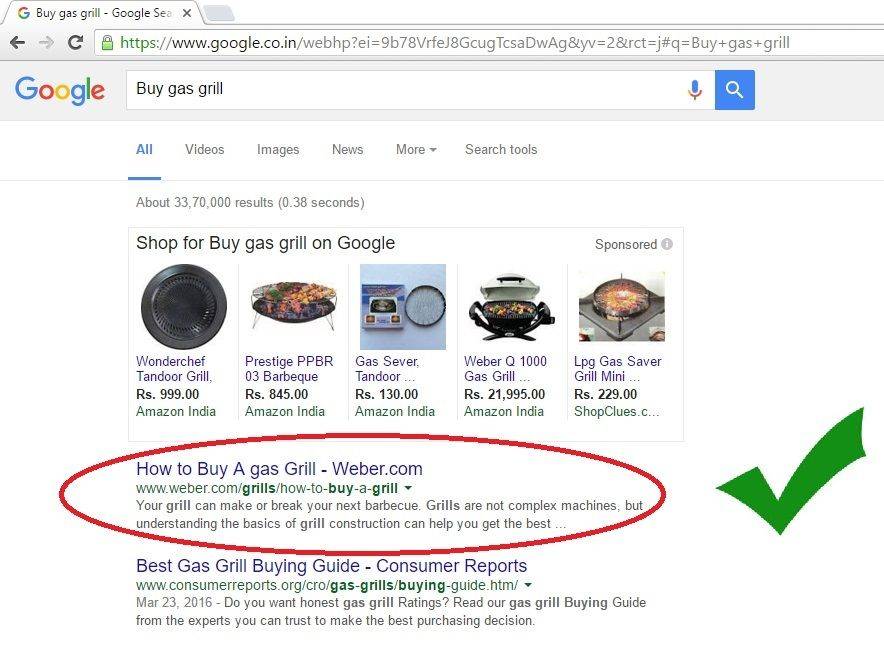 She ignores the ads on the top as she doesn't know enough to make a buying decision yet. But her problem is soon solved as the top search result is a 'comprehensive buying guide'.
She goes to the page and comes away with enough information to make a purchase. She will now either purchase the product online or in a store. She has reached the 'Ready to buy' stage in her buyer's journey, all thanks to Google and Weber.  
Empowering prospective customers to make informed buying decisions, is how 'Inbound marketing works.
We are sure, given a choice, Mira and the rest of us will prefer 'Inbound marketing' over 'Interruptive marketing'.
So if you are a business….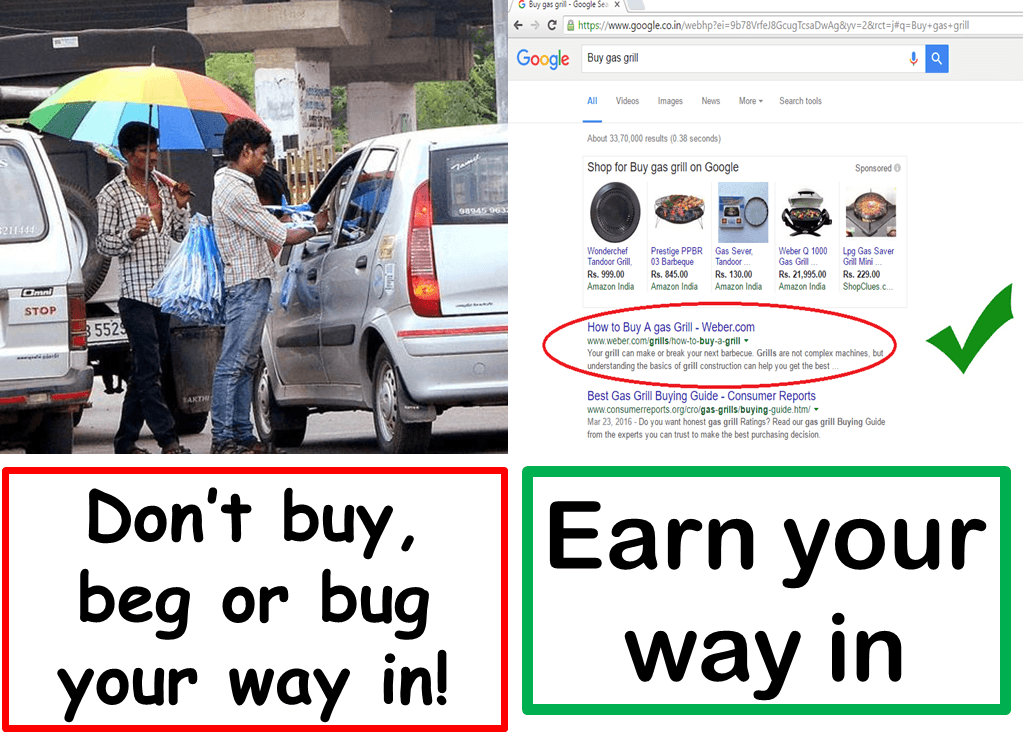 1. Cause It's All About 'Youtility'
If you are a business, always remember – consistency wins!
Your marketing efforts cannot be 'one-hit-wonders', never rely on the one campaign that went viral to drive long-term sales.
You are better off being only occasionally amazing and being consistently useful. And that's what inbound marketing is all about!
Companies that have adopted inbound marketing strategies don't remain mere sellers of products but become 'trusted helpers' for their future and current customers, which Jay Baer calls 'Youtility'.
Let's understand what he means: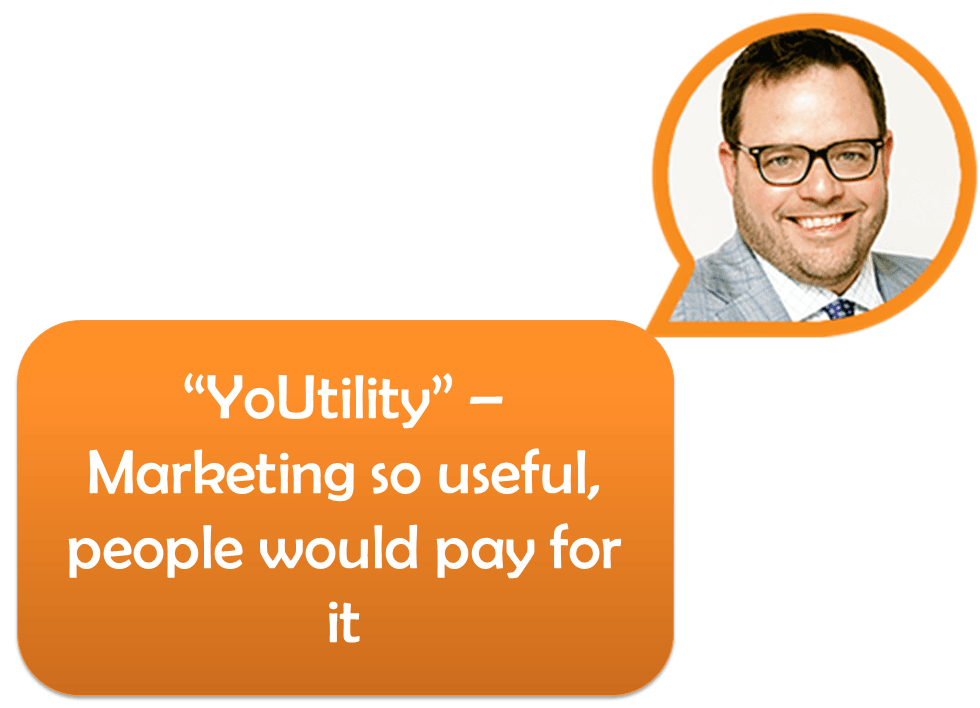 For those of you who don't know, he is an inbound marketing rockstar and the author of the bestselling book 'Youtility: Why Smart Marketing is About Help not Hype'
2. For Startups & Smallbiz It's A Great Way To Get Found!
If you are a startup or a small business you most likely don't have a huge advertising budget to spend on getting in front of your customers.
No TVC and Print Ads for you!
You first need to generate business and sales, and inbound marketing is your best bet when you are working on a limited budget.
3. Never Worry 'Bout Ad-blockers Again
Does your business mostly rely on Google ads for marketing? 
This is how you react…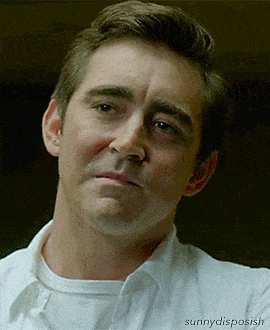 Consider an alternative scenario:
You were not relying on ads but were following an inbound marketing strategy.
This is how different things would have been: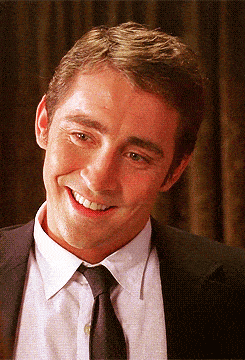 Inbound marketing relies on building great content that drives leads from organic search.
Which is how you reach customers, your competitors can't. We are talking of – 'The ones who hate Ads.'
4. Cut Down Ad-Spending, Increase Leads!
You read it right!
You can decrease your PPC spending without losing leads. Instead, use inbound marketing to get the 'Right leads' at the 'Right time.' But don't just take our word for it; go through this case study on how 'River Pools and Spa' used inbound marketing to grow.
There are countless such case studies on HubSpot, just look for 'Inbound Marketing Succes' stories.
One of our favorites is the one on Cedar Creek Cabin Rentals. From being a vacation rental business that spent $100,000/ year on PPC ads, it transformed into an inbound marketing success story. Here are the gains that going inbound brought for them: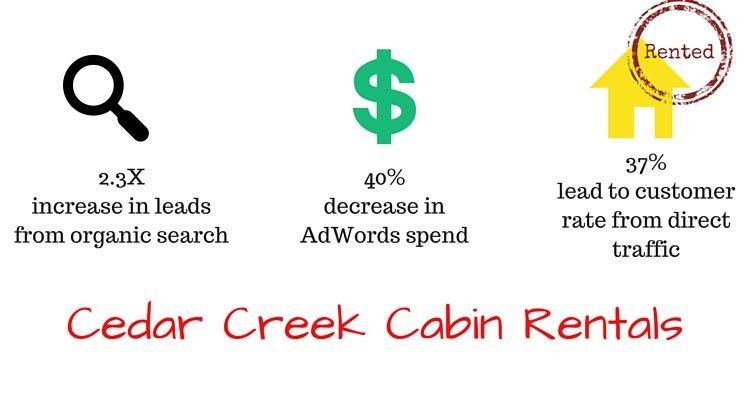 5. Your Sales Team Will Love This
Why? Because they get qualified leads armed with the right information.
Your sales personnel will now have to expend less time and effort to convince the buyer.
6. It's Easy To Track Your Marketing RoI In Inbound Marketing
In traditional marketing, it's difficult to calculate marketing RoI.  
But here on the internet, there are no secrets!  Not convinced yet?
Here is a list of marketing metrics businesses can use to measure how well inbound strategies are working in generating new business for them.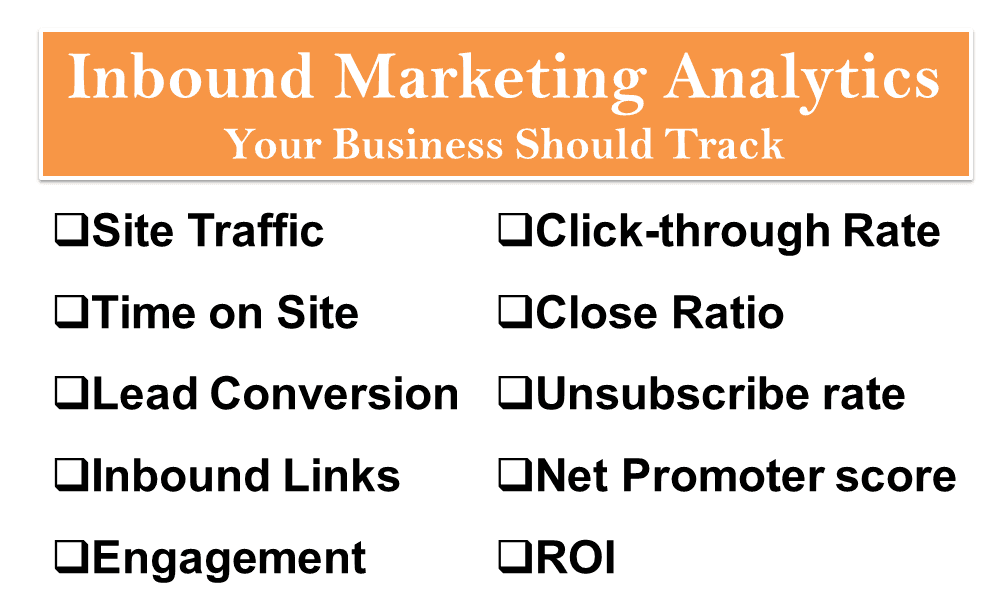 7. You'll Win Fans & Build Communities
A crucial step in the inbound process is converting a visitor into a lead by getting them to subscribe to your mailing list.
This is accomplished through attractive call-to-action buttons.
Once you have gathered a loyal following you can engage them regularly through creative blog posts and can introduce new offerings and best deals directly.
Surprised at how easy customer engagement becomes with inbound? Don't wait! Start speaking to your customers directly, as Starbucks does. 


8. Generates Business & Marketing Insights
Inbound marketing tries to answer the questions that are on the consumer's mind.
That's how ideas for blog posts are usually found.
Engaging with customers on the site and on social media helps companies understand the product issues that their consumers are facing and how customers feel they can be better served.
Consumer comments are a great place to get ideas for new products or to take up product improvements, and all of this is possible through inbound marketing.
Make it easy for your consumers to tell you what to sell to them. Look how WholeFoods does it: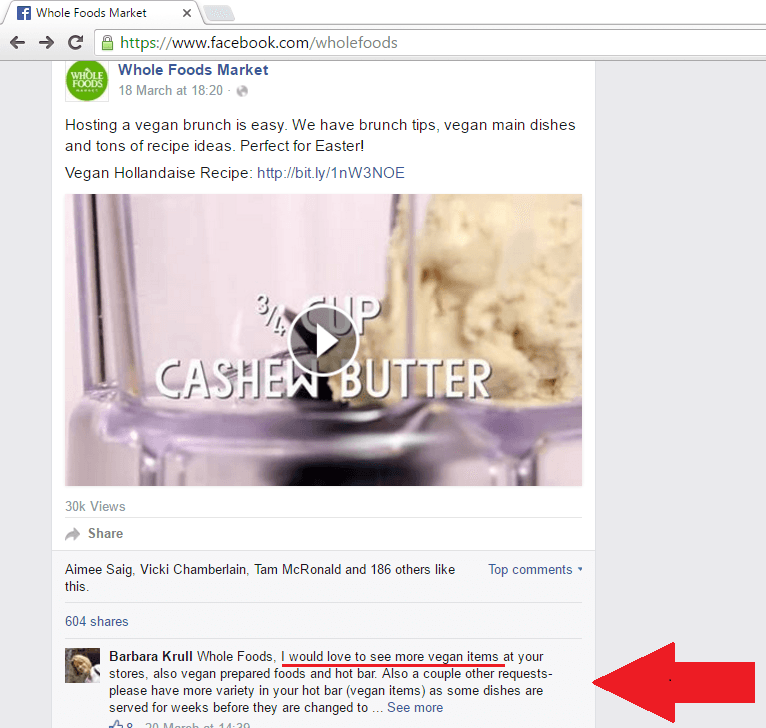 9. You Get Your Hands On A Lot Of Data
Many businesses use inbound strategies to build audiences for their brands/products. Why?
Because companies can also benefit from audiences who are not customers by engaging in social listening. These audiences may help them identify a new opportunity or a new revenue source.
Here is a story on how close.io used social listening to add new customers: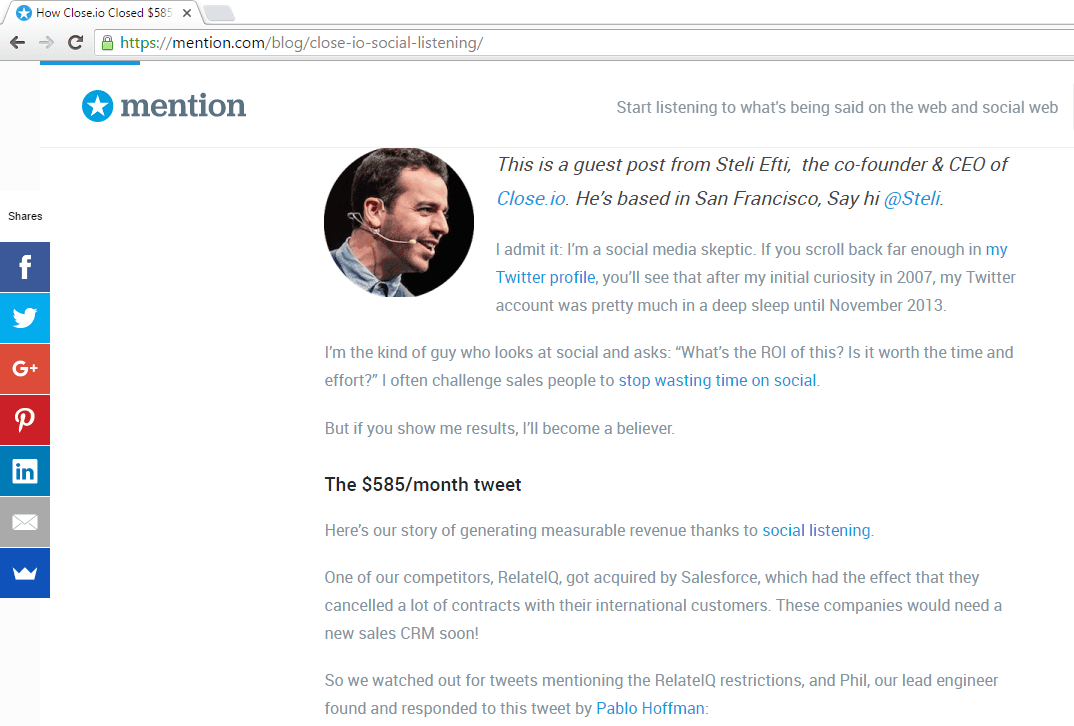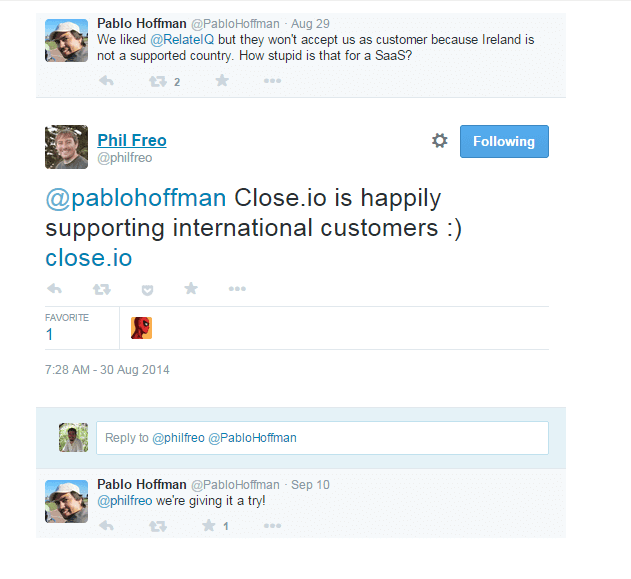 10. Lastly, It's Not Company-Centric But Customer-Focused
Inbound marketing prioritizes customer needs and wants, rather than focusing on company goals and targets.
Inbound marketing methodology involves careful tracking of the buyer's journey to understand the challenges buyers encounter at each stage.
It then tries to provide answers to these challenges.
Inbound marketing also aims for long-term engagement with existing customers by delighting them into becoming happy spokespersons for your brand.
Need we say more? Whether you are an older business trying to find new customers or a startup looking to be found, it's time you embrace inbound marketing!