Today all the businesses are investing a lot in digital marketing and social media extensively, to increase their brand exposure and sell products online.
Several companies are recruiting their own marketing teams and some are hiring SEO agencies, SEO consultants and freelancers to promote and do their online marketing.
Search Engine Optimization (SEO) is playing a vital role to popularize the websites in major search engines and getting ranking positions for the keywords and landing pages.
In general, we will start doing SEO for a website by doing an SEO audit initially.
The process of SEO auditing is a time-consuming process and we have to analyze all the pages of the website with the support of several technical tools.
We can find numerous SEO audit tools over the web to audit and analyze the website to figure out problem areas. We have to prepare a detailed Audit report with all recommendations to the website to improve search results and rankings.
Here are 25 trusted SEO Audit tools that can work well for you in 2023.
Woorank is an amazing SEO auditing tool for analyzing websites and this tool is very useful for website owners, SEO Agencies and digital marketing and B2B marketing companies.
It provides a detailed analysis of On-Page SEO, Off-Page SEO, broken links, backlinks and locate defective web pages and will give recommendations to improve the site visibility and ranking.
It also offers free and paid versions and we can download audit reports in PDF format. The Woorank reports are easy to understand and the SEO consultants can easily fix the website issues.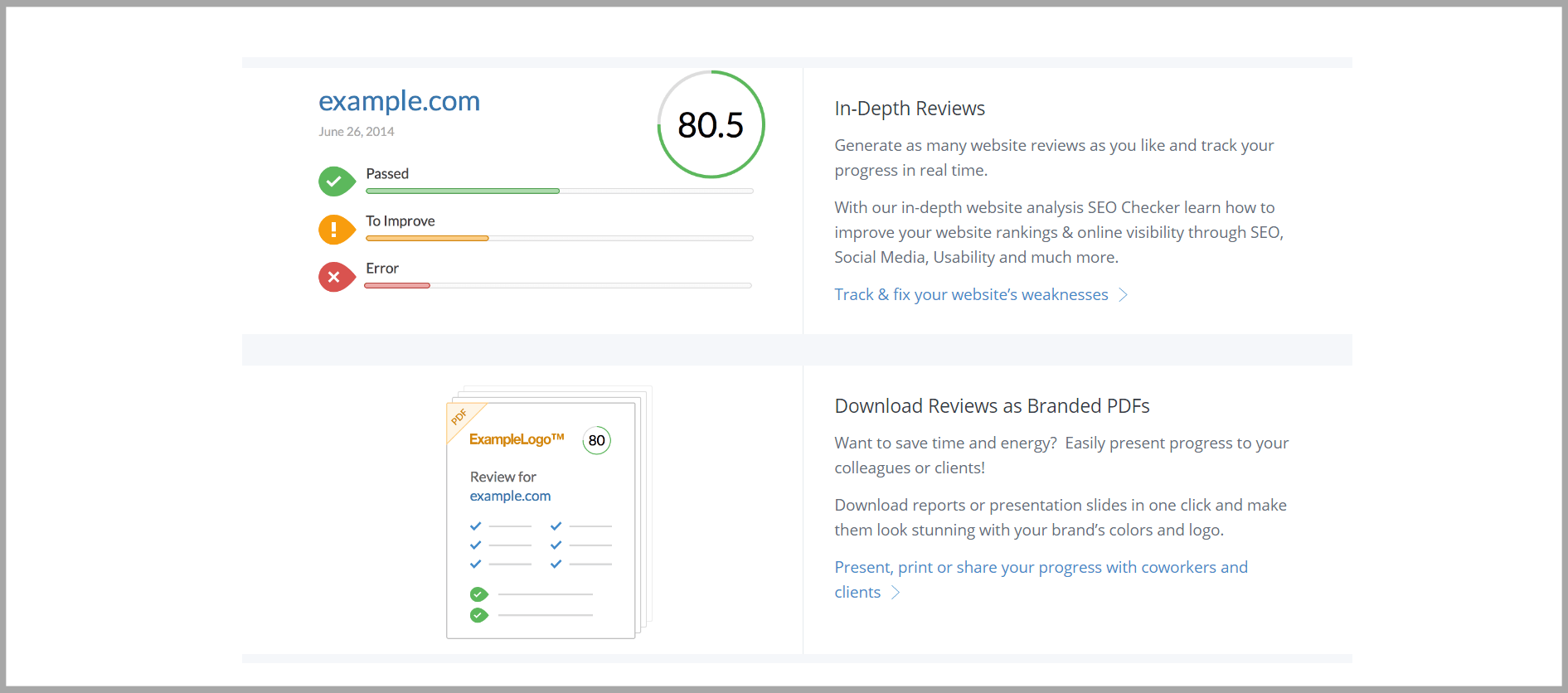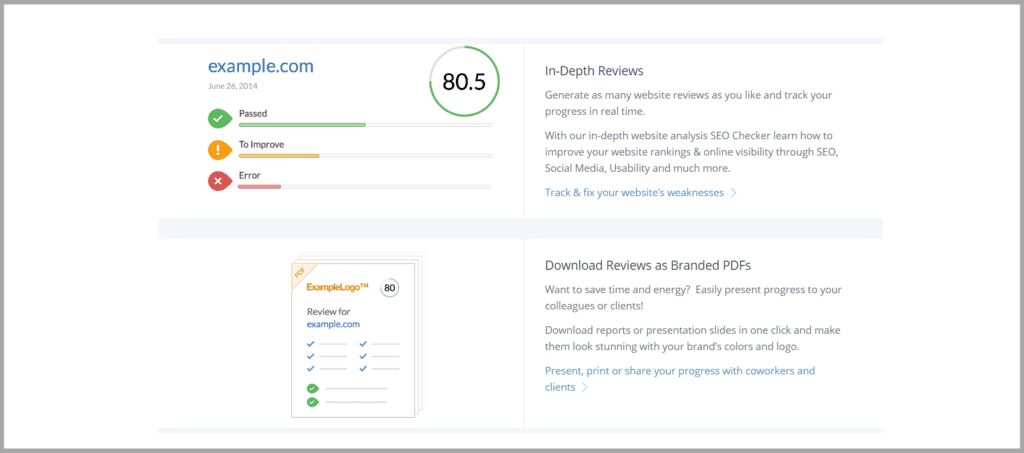 Raventools is an awesome SEO audit software for digital agencies and SEO consultants to get quality reports with all the technical SEO issues and recommendations.
With this tool, we can get all the suggestions related to site page speed, design, social media reputation, backlinks, and online reputation.
Raven Tools provide a list of SEO auditing tools for research and optimizing your website. The tool is easy to use to make reports to audit, marketing, and social media.
Raventools is the best option if you want to run marketing campaigns and increase the website rankings.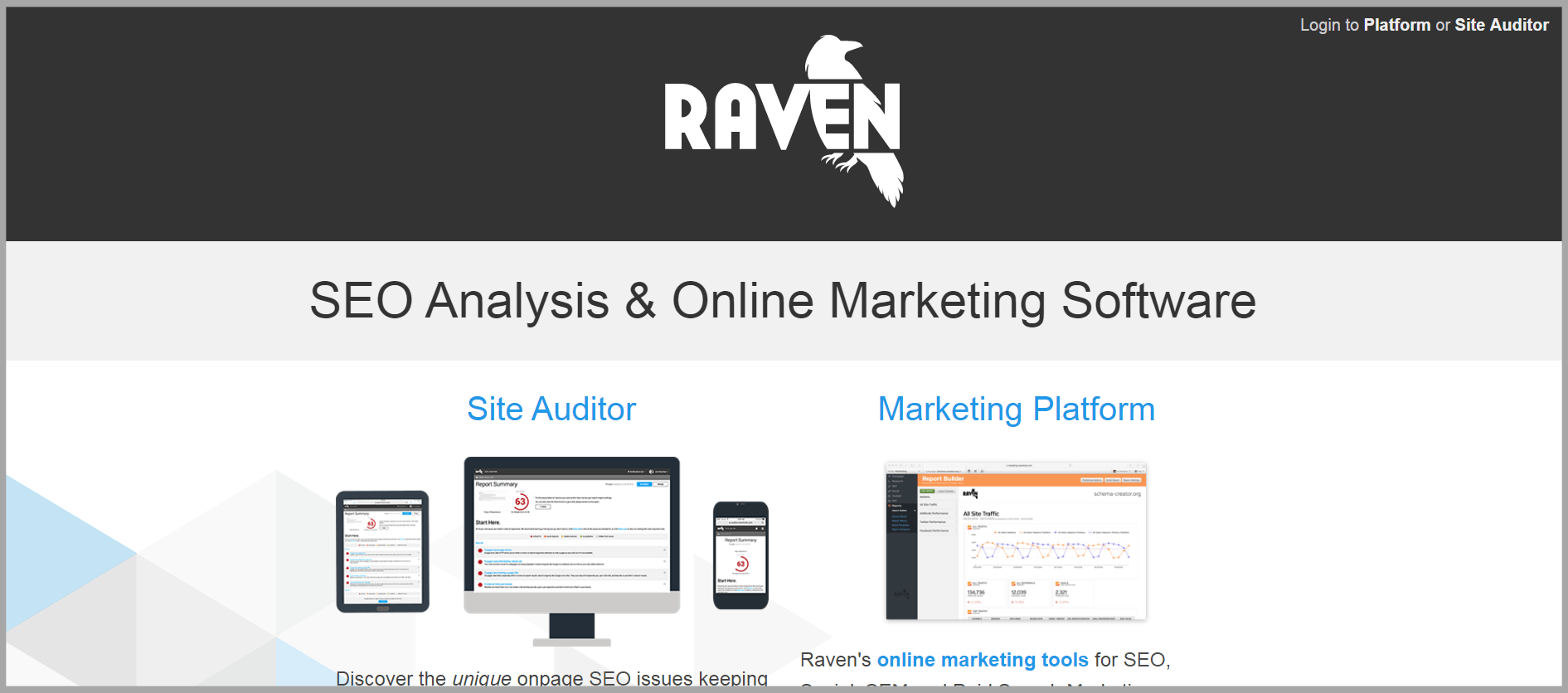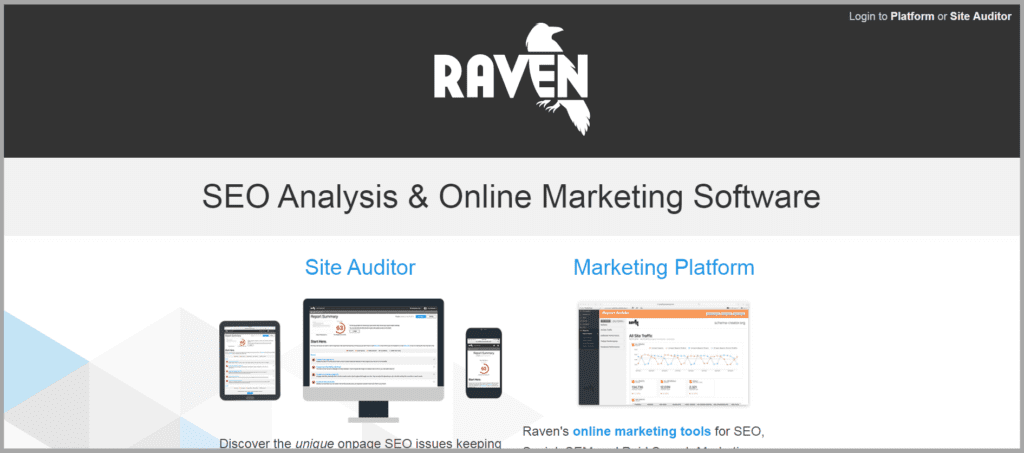 Semrush is another auditing and research tool extensively used to track the organic keywords, competitor research, backlinks and PPC keywords of the competitors.
We can use the Semrush tool aggressively to track the competitor's data and we can implement those in our SEO efforts in order to boost our website ranking. You can check the best SEO tool review to know more about the Semrush features.
Here are the main features of SEMRush:
Uncover competitor ad strategies and budget
Finding competitor ad copies
Finding top publishers and advertisers
Backlink analysis
Create effective ad campaigns
Find the best keywords for SEO and PPC
Compare with competitors
Export complete analytical reports in Excel Format
Complete website audit and position tracking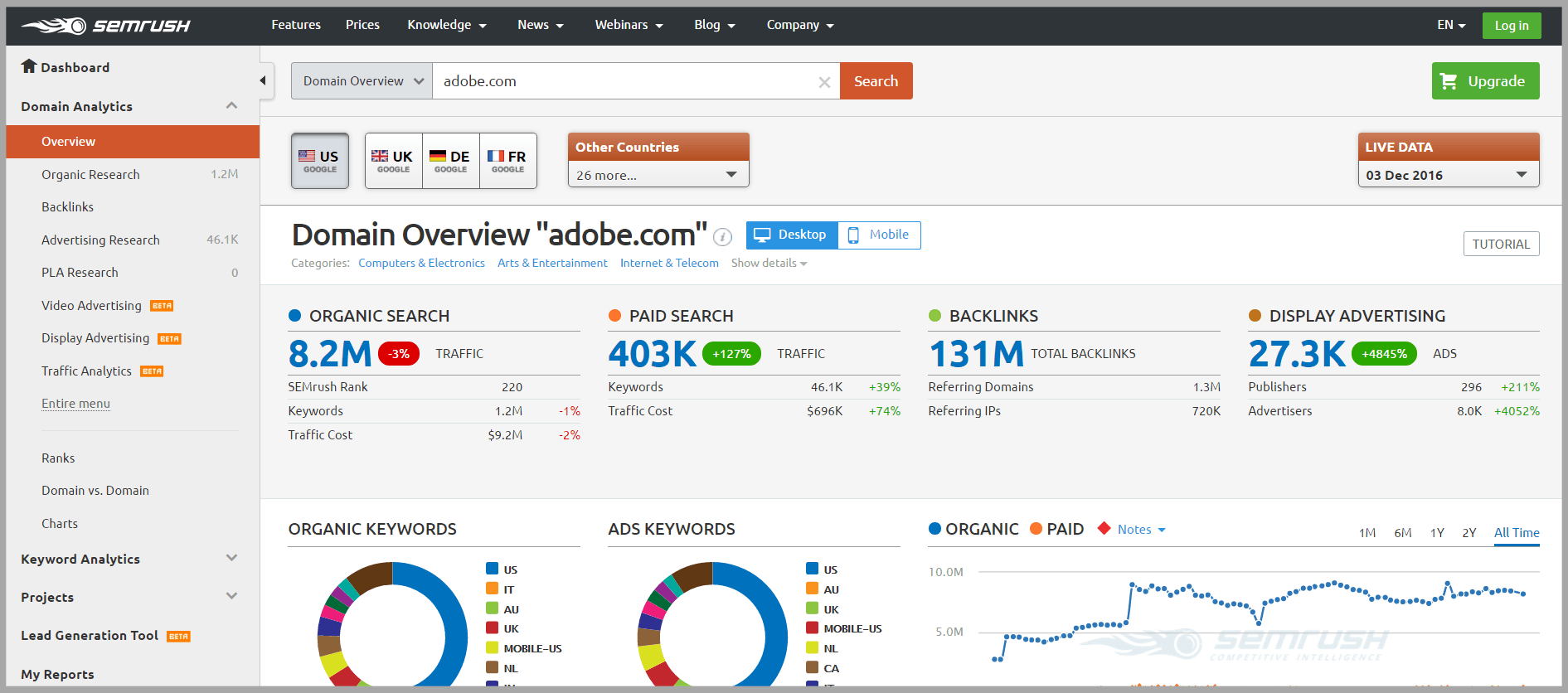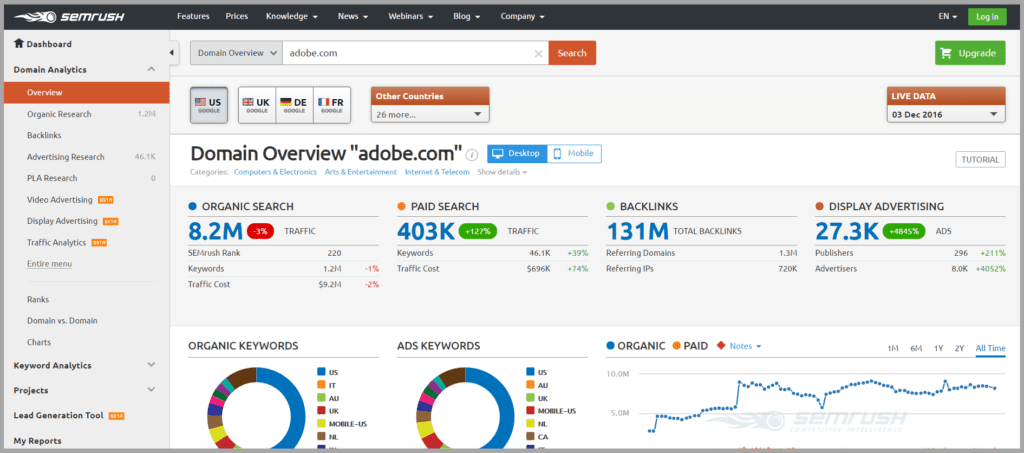 Moz is one of the prominent SEO tool providers and is a large SEO agency. Website owners use Moz products extensively in their SEO processes.
SEO experts use Moz rank, Domain authority and page authority as metrics and take into consideration while doing Link building with other sites.
Moz offers free and pro tools targeted for both small to big enterprise businesses.
Moz offers a set of free tools as follows:
Open Site Explorer
Keyword Explorer
MozBar
Business Listing
Business Console
Research Categories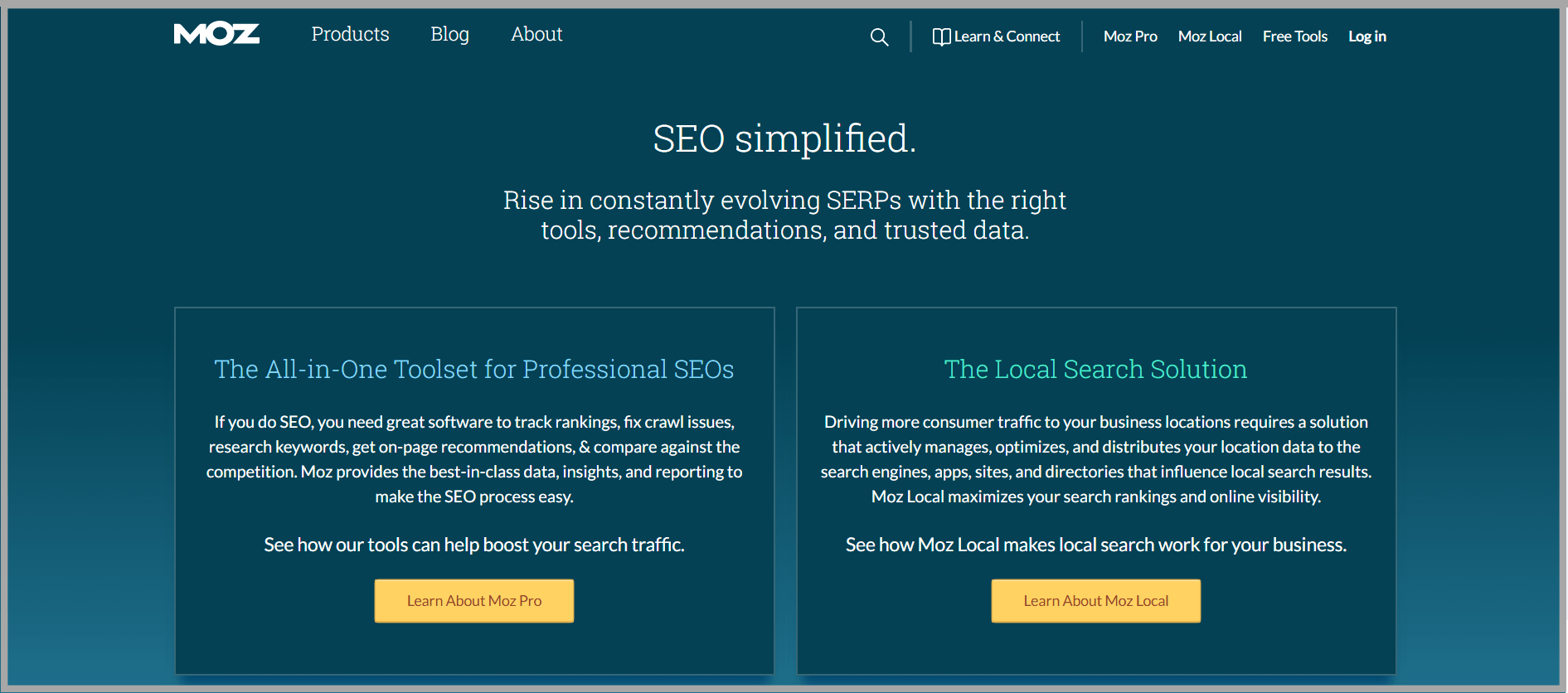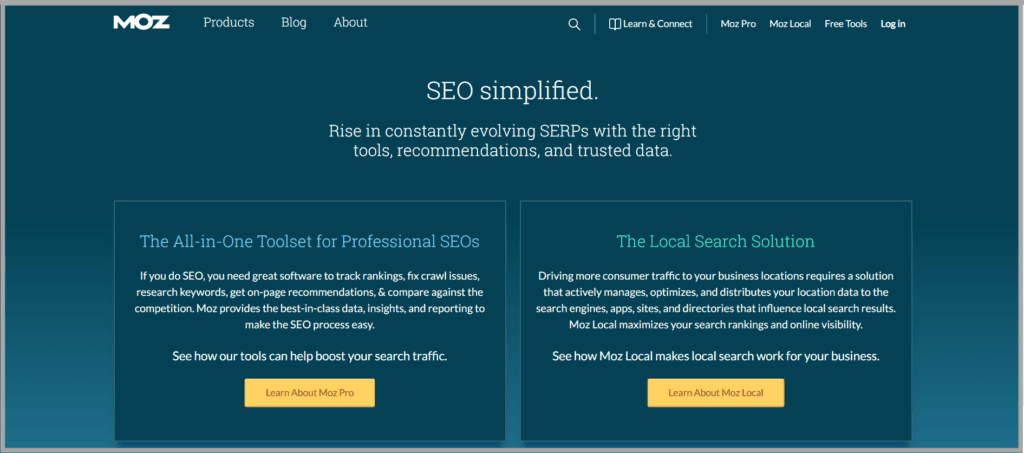 WebCEO is another vividly used auditing tool to locate all the problems found on the website.
It is a SaaS platform mainly used for tracking and monitoring SEM Campaigns, manage links, competitors activity and can optimize keywords.
Here are some main features of WebCEO:
Keyword Optimization
Link Building
Competitor Analysis
SEO Performance Reporting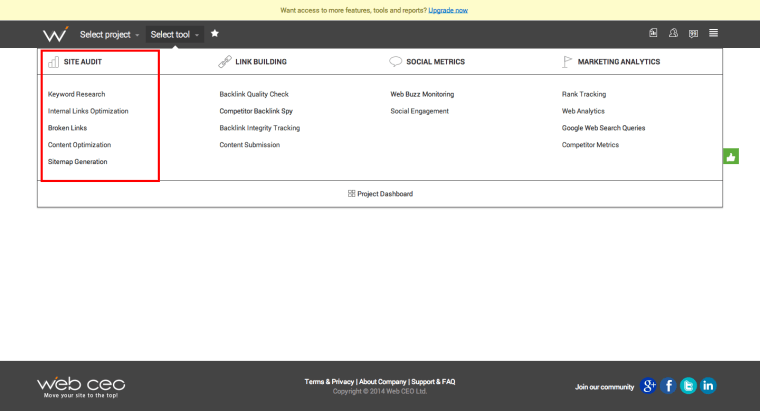 SpyFu is an amazing tool for extracting competitor's insights and you can observe all your competitor's activity.
It is very useful for the SEO enterprises and web owners for doing online marketing, digital marketing, and sale activity.
When we put in a URL in SpyFu homepage, we will get all the insights of the website and its competitors such as the keywords they use, backlinks, number of searches and more.
The main features of SpyFu include:
Organic Search
Inbound Clicks
Paid Search (PPC)
Top Keywords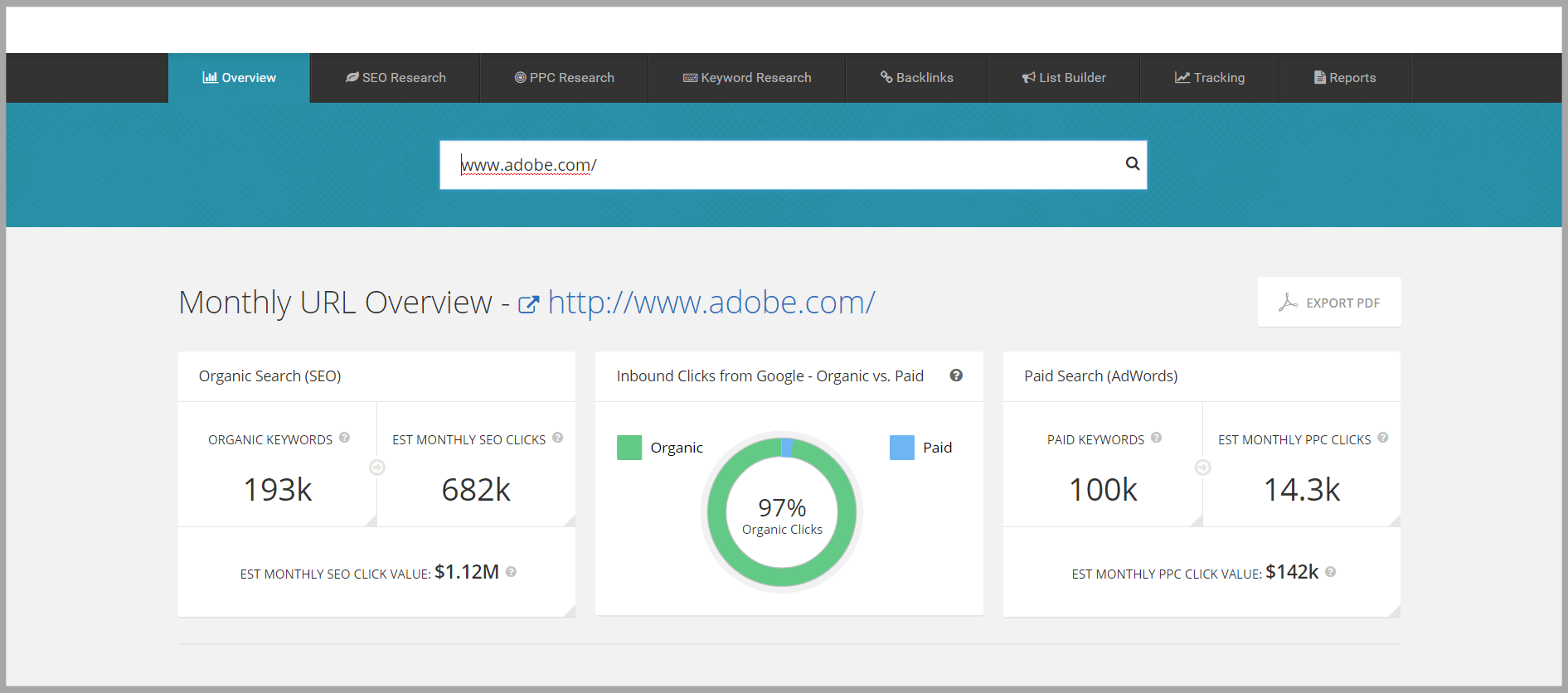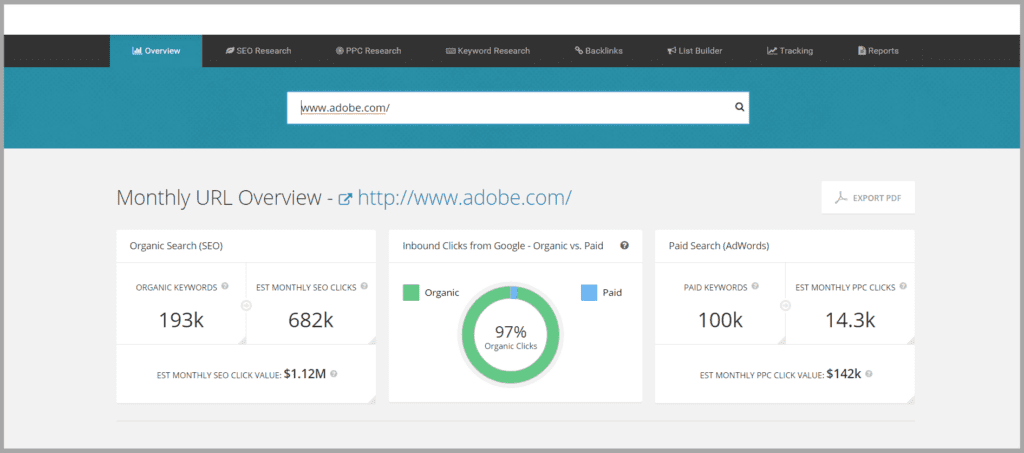 SEO Site Checkup is a free auditing tool that will analyze the entire website in 6 different categories such as mobile usability, SEO issues, social media, servers, security and the semantic web.
It's a comprehensive SEO tool that provides you all the data from search engines, site health score, the performance of the website and the failed checks of the site.
The tool offers features like:
SEO monitoring
SEO issues repairing
Competitor Analysis
SEO Reporting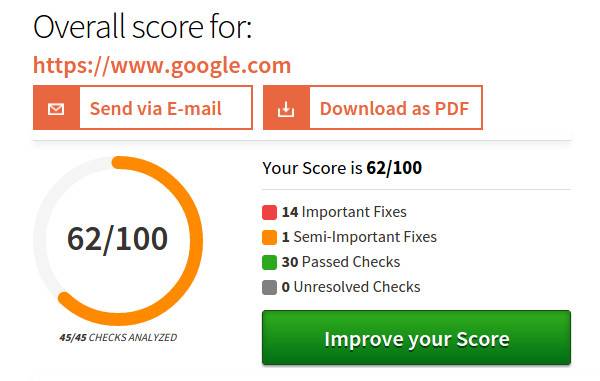 Found's SEO Audit tool is very useful for digital marketers and agencies to trace the problems of the website and find a way to fix them.
We just have to put URL in the tool to get the all audit details related to Technical issues, Content issues and External link analysis.
We can download the auditing results in a PDF format to share with clients and others.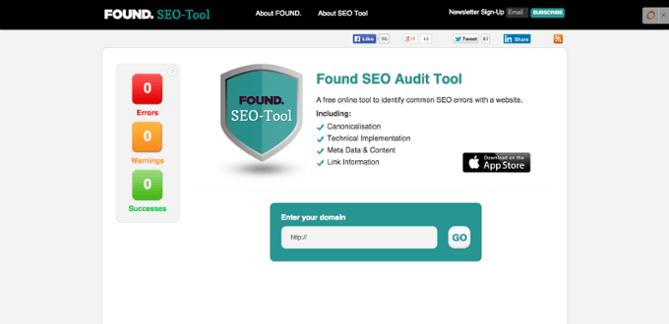 Seoptimer is an awesome free auditing tool to locate the errors of the website.
The tool will recommend the procedures to improve the website search rankings.
We can also download the Google Chrome extension as well for auditing individual website pages.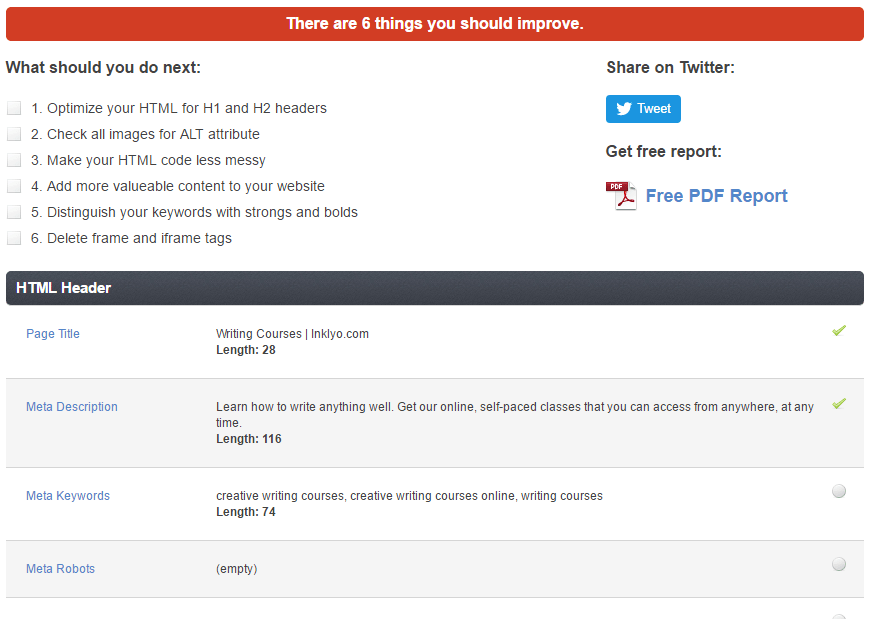 Screaming Frog is a desktop program and a crawling tool for analyzing the entire website.
The tool provides useful insights for your SEO problems of the website by crawling the entire website.
With the help of this auditing tool we can examine various parameters such as sitelinks, outbound links, meta descriptions, anchor text, security, broken links, response time, ALT tags and many more.
The tool will crawl up to 500 URLs for free.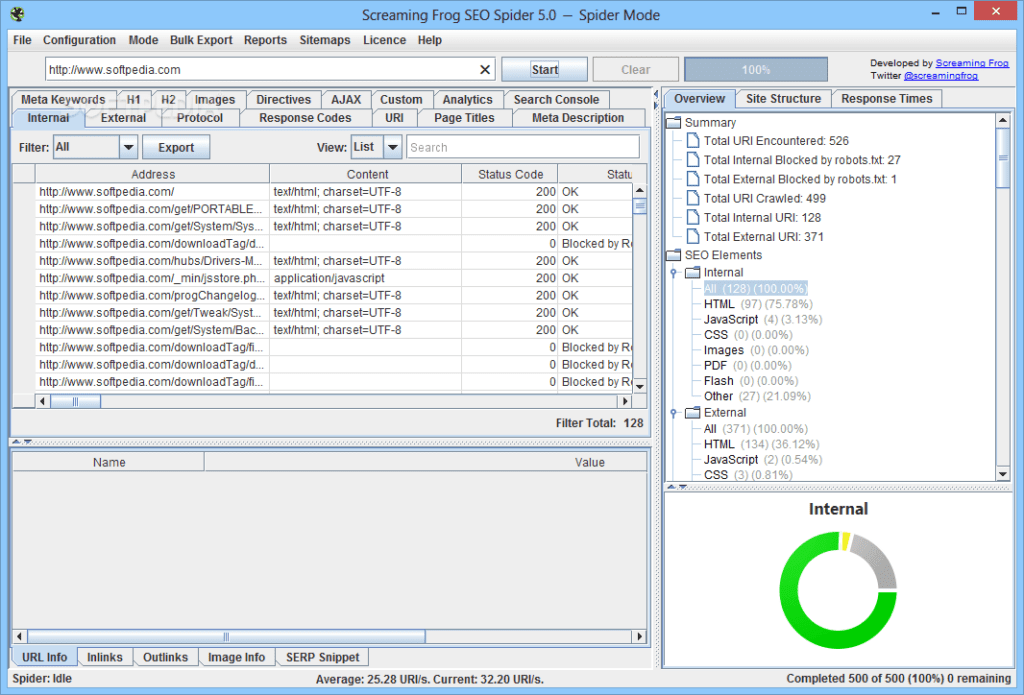 Founded by HubSpot, Website Grader is a web-based tool that gives you a summary of your website with the option to expand on each point. It is a rather complex tool to use because it gives back a lot of overwhelming information and data to process. 
You likely know HubSpot supports the inbound methodology and it also supports ABM. Both strategies are still hyper-focused on leads and using valuable content to convert them. In principle, account-based marketing has always focused on personalized marketing efforts. As a result, it emerged as an effective marketing strategy in a sea of traditional methods over the last few years. By infusing the strengths of search engine optimization into ABM, marketers can expand outreach, improve visibility and promote meaningful engagement even further.  

12. Ahrefs Site Audit
Ahrefs Site Audit is like a mini lab to examine your site's health. The system can recognize 110+ technical issues, from critical errors to less-pressing matters. Whatever there is to harm your website's rankings (broken links, redirects, images or entire CSS and JavaScript files), you'll quickly find and fix it.
There are different types of Account based marketing to choose from, plus you can still have the best of both worlds if you take parts of ABM and incorporate them in your SEO marketing strategy. We can leverage ahrefs tools for doing competitor analysis, keyword research, SEO analysis to get better ABM results. 
13. Alexa Site Audit
Alexa Audit tool is a favorite tool for site owners as it helps them to figure out and fix problems of their websites. It provides keyword suggestions and backlinks reports based on the data of Alexa. The generated report is formatted in an easy-to-read format, making it easier for the user to read and fix errors. 
14. SERPSTAT Website Audit Tool
Serpstat site audit is a tool that can help you to assess and improve your technical optimization easily. This tool is suited not only for SEO specialists and agencies but also for those who are strangers to SEO. It shows types of mistakes you have on your site along with their location, and even gives brief recommendations on how to fix it. Therefore, you can run your domain through this tool and get all the information you need to improve your site and rank higher as a result. 
15. Google Search Console
Google Search Console is the best tool to use if you are beginning your SEO career. This tool is free to use, which provides fair amount of insights and gives a summary of things that are important to note, such as broken links, page load speed, indexed web pages, HTML markups, etc. You can also identify your position of website, like the number of clicks in SERP result and the number of impressions as well. 
16. Bing Webmaster Tools
This is one of the best SEO audit tools for Bing. It has an assortment of reporting and diagnostic tools to drive traffic to your site. The detailed technical SEO audit reports from Bing Webmaster Tools will help you to optimize your site for Bing. 
17. PageSpeed Insights
Powered by Lighthouse, PageSpeed Insights happens to be yet another SEO audit tool from Google. It's built to run tests on your URLs, and, ultimately, assign scores based on their performance on both desktop and mobile devices. 
18. Majestic 
Being the largest link index database in the world, Majestic is the best tool online for an index search. It is a marketing search engine. The SEO audit tool enables you to search URLs, find potential clients, check backlinks, audit services, and much more.
19. Seomator 
Seomator is an online SEO Audit tool crawls a website and provides a comprehensive analysis Report you can export and download in a white-label PDF detailing the problems, scores, and fixes to on-page and off-page SEO performance.
20 .Website Auditor 
WebSite Auditor is a SEO audit tool for desktop that lets you conduct a full audit of your website in a matter of minutes.
On-page auditing, technical SEO guides, and a reporting tool in one app? It's not a fantasy — it's WebSite Auditor software, a collection of site audit tools for webmasters, SEO agencies, and business owners. Download the SEO audit tool for free; run the website analyzer and fix issues to increase online traffic to your website and deliver a better service to your customers.
21. Sitechecker 
Sitechecker is an all-in-one SEO platform that merges all SEO data in one place and helps to track website's performance. It includes functionality for one-time checks (SEO audit, checking website positions by keywords, on page SEO checker) and for regular monitoring (monitoring keyword rankings, tracking backlinks, website changes monitoring). If you need to elevate page quality and SEO performance in one click, you should definitely try free Sitechecker SEO extension.
Sitechecker has pricing plans for all needs. Clear design, how-to-fix guides, custom SEO reports make SEO website audit process faster and easier.
22. SE Ranking Website Audit 
SE Ranking is one of the best tools that will not only help you identify the errors but will also help you to prepare a list of tasks that your content, web development, and designers can look into. The tool crawls your website and comes back with more than 70 parameters like domain overview, pages, meta, content, images and links analysis, and mobile optimization.
What sets this apart from other tools is that it groups all the errors in one report, with easy-to-understand tips. Once the analysis is done, you can save the reports in PDF format for future use.
23. OnCrawl
OnCrawl is built to help you make smarter SEO decisions" through its suite of SEO audit tools and other SEO software.
Combined, these tools help you comprehensively analyze your site's technical status, particularly when it comes to search indexation, Hreflang tags, pagination, canonicals, and sitemaps. But, that's not all. OnCrawl additionally audits your content quality, page loading speeds, plus the overall site architecture.
24. DeepCrawl
DeepCrawl, a website crawler that provides granular data and metrics on your site's technical health. It's especially handy when you need to spy on your competitors, enhance your site's overall user experience, assess your site's architecture, migrate your SEO settings, and redeem yourself from Google Panda's . 
DeepCrawl achieves all that by testing XML sitemaps, keeping tabs on your SEO progress history, as well as reviewing your canonical tags, content quality, meta descriptions, page titles, and meta headers.
25. Sitebulb
Sitebulb is a comprehensive website auditing and crawling tool that does much more than a regular site crawler. In addition to extracting and analyzing all the crawling data important from the SEO standpoint, Sitebulb also helps you interpret these data, prioritize the issues, and decide what to do next.