More than 90% of B2B marketers worldwide consider Account-Based Marketing "extremely" or "very" important to their overall marketing efforts. – SiriusDecisons
Account-Based Marketing (ABM) is the hottest new trend in B2B marketing. B2B marketing and sales teams, who earlier relied solely on either inbound or outbound practices, are now realizing the immense potential of ABM and the high ROI it can deliver.
However, there is a lot of confusion among all sizes of B2B companies on how to start their ABM journey and perfectly execute it for maximum results.
Whether it's selecting the right software or aligning sales and marketing or blending the current inbound efforts with ABM etc., there is widespread uncertainty on how to craft a powerful ABM strategy.
As an experienced Inbound and Account-Based Marketing agency, we decided to approach and ask 31 ABM experts their thoughts on the following question:
"What's your #1 Tip for B2B companies starting out on Account-Based Marketing?"
Here's what they said…
#1. The ultimate goal of ABM is 100% personalization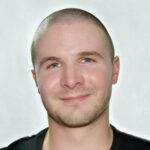 This is where Artificial Intelligence comes into play — any brand looking to run Account-Based Marketing needs to first explore AI solutions that offer this level of 1:1 targeting and automation — at scale.
AI is revolutionizing marketing as we know it. While already making waves, it's still relatively primal; considering where we may be in a few years' time.
The great news for smaller B2B startups? As countless marketing vendors introduce AI into their core offerings, this nature of tech isn't only available to bigger brands with monster budgets; uptake will be increasingly vast as competition on price (and experience) intensifies.
Hyper-personalization will become the norm — getting ahead now means ensuring your ABM strategy includes the most innovative AI tools for the job.
Remember: Tech is only as powerful as its holder! Account-Based Marketing is a people-led approach and needs to be baked into the culture of a company, right from the start. This understanding is paramount.
Sam is #1 Ranked Marketing Influencer and Founder of optim-eyez.co.uk
---
#2. Choice of accounts and the criteria for that choice is critical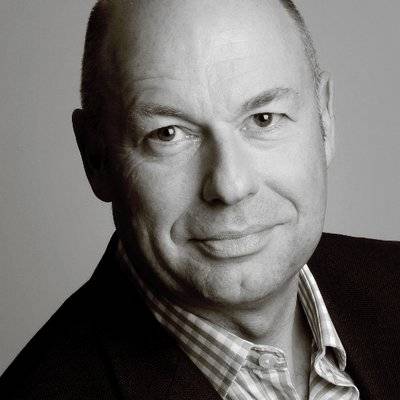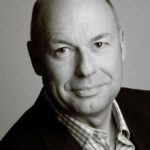 There also needs to be a Governance process so that there is no "override" to this process.
For example, just because a salesperson thinks an account is "strategic" it may not be so.
 

#1 Ranked Global Social Selling Pioneer and Innovator, Speaker  and Co-Founder of

Digital Leadership Associates
---
#3. Content is key
—
especially important in B2B
—  
as a tool to establish trust in you as the subject matter expert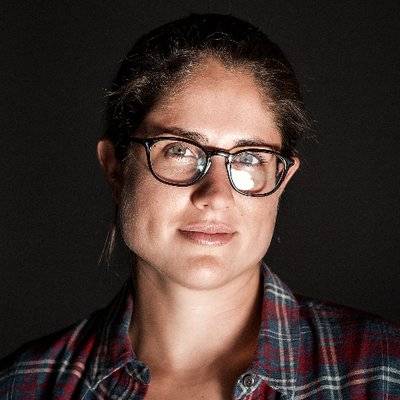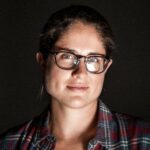 Your content should not only be compelling but also incredibly relevant and aligned to your audience's pain point. Through content, you can subtly sell your solution as an obvious choice to this problem.
---
#4. My tip would be to spend more time building out the right account lists and segments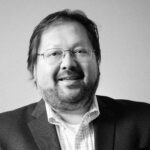 The process requires that Marketing, Sales, and Operations work closely together. Start quickly, and refine over time using predictive tools, and actual engagement insights collected from live program executions.
Proper segmentation helps you maximize program budgets, helps support more sales teams/territories, reaches key global geographies, and targets key decision-makers, all with optimal spend. This account list management is the very foundation for all Account-Based Marketing (ABM) activities.
Most B2B companies skimp on this step. Investing more time upfront here will pay off on the backend.
ABM Display Resources
Kelly is VP Marketing at Kwanzoo
---
#5. Account-Based Marketing isn't a single tool or technology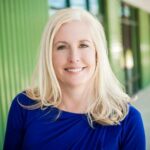 It's a comprehensive sales and marketing alignment philosophy that your organization must embrace in order to be successful. Ultimately, ABM is about knowing what accounts to target, who makes up the typical buying team at those accounts, and the right mix of marketing channels to reach those personas with the right messaging.
---
#6. More importantly, you'll need patience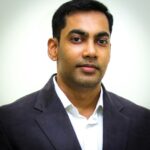 My No.1 tip for B2B companies starting out on ABM will be to assess your existing marketing and sales process as well as short and long term goals to see if ABM strategy will fit in. More importantly, you'll need patience. If business leaders want immediate results and leads, ABM is not for you.
To identify whether your company can execute ABM efficiently, the following assessment is necessary
1) Are your sales and marketing teams fully aligned?
2) Do you know your target accounts?
3) ABM also includes paid targeting using hyper-targeted Ads. Do you have a budget for it?
4) Do you have an ABM orchestration plan in place?
5) How good are your solutioning and targeted content creation capability?
Where do you stand?
---
#7. Form #OneTeam with Marketing and Sales working together!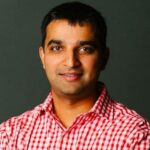 As marketers, we have to get aligned with our sales leaders to be laser-focused on the accounts that are the best fit for your business. At Terminus, our VP of Marketing, Peter Herbert, and our Chief Revenue Officer, Todd McCormick, have truly formed #OneTeam. They apply the "Secret Formula" for Account-Based Marketing of Fit + Intent + Engagement to ensure they are going after accounts that have the propensity to buy. It's game-changing for any company that understands its target audience.
Sangram Vajre is CMO & Co-Founder at

Terminus
---

#8. I would argue that using the proper data to power your ABM campaigns would be 1A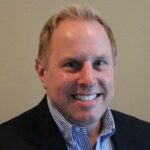 While the most important step in Account-Based Marketing is undoubtedly the identification of key accounts and associated ICP (ideal customer profile) to target at scale, I would argue that using the proper data to power your ABM campaigns would be 1A.
Far too many organizations continue to rely upon the wrong data-driven choices to influence their ongoing ABM strategy, employing either predictive analytics or IP-based intent data that uses cookie or IP address association and interpolates activity with a list of contacts. That's just guessing.
True buyer intent data delivers actual ICP behavioral interactions within your key accounts – directly observed, free and clear online indicators of buying intent. ABM practitioners can leverage true buyer intent data to contact their target accounts and deliver the right (personalized) message at the right time on the right platform (email, organic or paid social media, advertisements) because guesswork is eliminated: sales and marketing teams know the online activity details and the actual name, company, email, phone, and social URLs of the actual contact who performed the actual buying intent action online.
---
#9. ABM is about individualization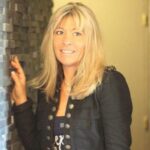 It's all about the people you want to target, in which goal and for which ROI. So you need to know not only the markets and the companies but also the people you are interested in. This in order to provide each individual of this ecosystem with specific valuable quality content. Start with tests and always keep on measuring every action you will do.
Sandrine is

Director of strategic planning and social media at

Makheia
---
#10. My No.1 tip is to ensure there is full alignment between your sales and marketing teams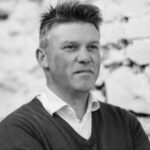 This includes having an unclouded vision of the accounts you want to target, the goals you want to achieve as an organization, and the KPI's that are going to help you measure your successes.
Without a solid foundation of what you want to achieve, you will not get the results you are hoping for.
Also, you need to know who the decision-makers and influencers are within your target accounts. If your data is not accurate, your account-based marketing program will fail miserably.
Will is Head of Digital Marketing at

Internal Results
---
#11. My #1 tip is to start with the strategy before you dive into the tactics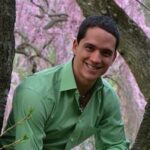 Make sure ABM is right for your business, that you have executive alignment, and that you have the proper ABM foundation before doing things like direct mail or ads. Taking the time to do it right and select the right accounts to target will make all of the tactical aspects of ABM easier and more successful. But if you jump straight to tactics, it would be like buying new gym shorts and thinking you're going to be healthy. It's one step in the right direction, but there are more important things to address first.
Brandon is

Director of Growth at

Engagio
---
#12. Account-Based Marketing requires a co-ordinated project from start to close to succeed
Whilst the time requirements for scaled or one-to-many ABM is lower compared to one to one ABM, that collaboration is still critical. Taking stock of how sales and marketing work together today and a plan on how to improve that coordination (if needed) is something we have found to be a critical step in achieving success with Account-Based Marketing.
Riaz Kanani, Founder and Joint-MD,

Radiate B2B
---
#13. It's important for B2B companies to align their marketing and sales teams throughout this process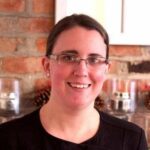 With this alignment, they're better capable of taking their account-based marketing efforts from beginning to end in a smooth, streamlined process. Without this alignment, they'll need to take extra steps to transfer information between teams, wasting valuable time and resources. Alignment is essential to seeing the real benefits of account-based marketing.
Annaliese is freelance writer & Author
---
#14. My #1 tip for B2B companies starting ABM programs is …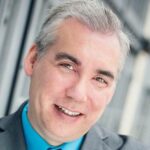 In beginning an ABM program for the first time, the most important things are getting very precise on your market segmentation. At the core of proper segmentation is making sure you have a specific segment definition — your targets have the same use case for the offering and all have a similar buying group structure. Adding this precision at the targeting stage will lead to better precision in content development and drive better effectiveness in engaging prospects.
 Geoffrey is

Expert on B2B marketing for technology
---
#15. Good enough is no longer good enough!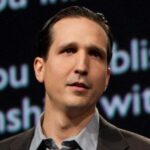 You need bold new tactics to stand out from the crowd and connect with prospects in more personal ways. "Are you stuck around a rock" simply won't cut it. A great example is the use of personalized video to disrupt the status quo and get the attention you deserve! Some of the best sales and marketing teams are boosting response rates by more than 300% by humanizing their outreach and delivering a serious "wow factor" with personalized videos. Check out this video or this eBook for some more tips!
Tyler is VP of Marketing at Vidyard
---
#16. The key to success in ABM is identifying – and fully occupying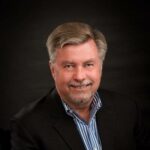 The niche where you are most comfortable, then sticking with it. Marketing magic doesn't happen overnight, but it truly can happen when your clients' needs match up with your passions and talents.
---
#17. Companies starting out in ABM should focus on building a solid foundation, then running campaigns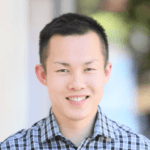 This is important because a solid foundation means you have your CRM house in shape with lead to account matching, you've already defined success (KPIs, baselines snapshotted), and you've done the pre-work necessary for account selection, all of which are critical for great Account-Based Marketing.
Charlie is

Director of Marketing at

Engagio
---
#18. Trying to craft a solution that satisfies everyone's needs will lead to mediocre results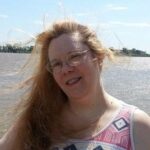 Instead, craft the best solution for your ideal customer's needs. Then develop a marketing message that clearly communicates why your solution is the best. You may lose some short-term gain by narrowly tailoring your message, but your long-term results from "niching down" will more than compensate.
Tonya is

Freelance Writer and Researcher
---
#19. On average, it takes 5 buyers to win a deal in B2B sales!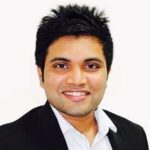 Discard old ways as ABM is a revolutionary marketing methodology with a focus on scoring the right leads as opposed to many leads.
---
#20. Aim for impressions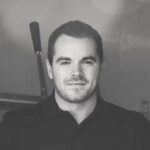 When it comes to pre-targeting through paid adverts, at this stage do not worry too much on CPC – aim for impressions. The goal here is prime the accounts and contacts with your branding and messaging before you interact with them personally.
Mark is Marketing Consultant at

Yellow O
---
#21. Account-based marketing won't work if you're going after accounts that aren't an excellent fit for your business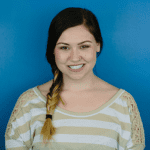 It's critical that your sales, marketing, and client-facing teams are aligned around your ideal customer profile or ICP. Get started by analyzing your most profitable customer accounts and determining what makes them so valuable. On the flip side, you should also look at churned customers to understand what data points they have in common. Don't just focus on firmographics, though. Consider additional factors, like the technology they use and the types of customers they sell to.
Shauna is

Editor, Writer & Marketer at Terminus
---

#22. The operations of ABM are critical, but don't underestimate the art of the conversation – you must have a model to create resonance, relevance, and value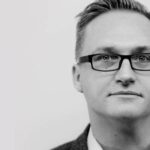 Most of the information and thought-leadership around ABM focuses on the account selection process, sales working with marketing, gathering insights and whether and what technology should be used. However, nearly none of the information out there helps those starting on the ABM journey with a critical piece of the puzzle: once you have identified and selected the accounts, what conversations will you have?
In ABM, the messaging and content (and the manner in which is delivered) is critical. It's not the same message or content organizations used in traditional B2B marketing. When engaging with a high target (smaller number) of accounts, organizations need to make sure their messaging and content is relevant (organizations will have to rethink the conversation they start with). It has to resonate (ABM is a human-to-human endeavor). It has to add value (ABM is not just about conversion, it's about delivering confidence and credibility).
Mike is

Co-founder and MD at

ALIAS Partners
---
#23. Selecting the right accounts and people is a combination of rationale, logic, intuition, and science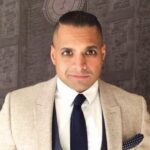 For me this is the most important stage of ABM, the groundwork, make sure it's right and invest the right amount of time to get it done. Don't rush or 'wing it' because you will not only waste time but effectively you will be throwing your cash away which is the opposite of what you want.
So where do you start? This seems to be a common problem as Ascend2 reported that 54% of B2B marketers believe that "lack of data quality/completeness" was the most challenging obstacle.
I've written a blog on how to tackle this here
Sudhir is

Marketing Director at BPI ROK
---
#24. My #1 tip is to lay a good well-defined foundation for success which starts with getting your stakeholders' buy-in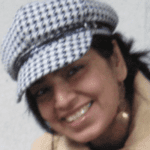 ABM is a new buzz word and it is truly strategic and effective marketing tactic to increase revenue.
However, to get started #1 tip is to lay a good well-defined foundation for success which starts with getting your stakeholders' buy-in and identifying your target accounts and then tie that to your typical customer journey for each account and put a framework for content alignment.
Defining Target Account can be based on:
High Value/Yield Accounts

Strategic Importance to your company

Quick Wins

Competitors

Region/Location-Based
Structuring a framework for a content strategy based on identified persona would go along way. Consider the following to put that together.
Industry

Job function/Title

Location

Number of employees, Company Size or Company Revenue

Strategic value to the organization
Plus, leverage tools like Marketo and Engagio to send the right message at the right time to the right person and track the success of the ABM.
There are many more tips and some interesting ones are avoiding some mistakes.
I highly recommend start with a pilot program and share the success metrics.
Madhu is President/Chief Strategy Officer At Showmeleads
---
#25. Target accounts that Sales cares about. Early ABM wins will create momentum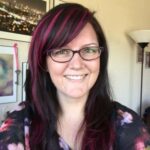 I imagine everyone says that, so my 2nd bit of advice is:
Partner with a good ABM vendor and go all in. Use their resources & current customers to guide you.
Lisa Hackbarth is Demand Generation Manager at  

OutSystems
---
#26. Don't be afraid to pick up the phone and talk to the people you're trying to reach.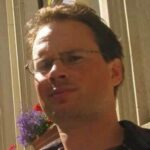 I'm going to give the same answer as for every other B2B marketing challenge: Don't be afraid to pick up the phone and talk to the people you're trying to reach.
You don't need to talk to hundreds of people to get valuable insights. Ten will give you dozens or even hundreds of insights and you don't even need to interview that many to have a good start.
---
#27. Make sure you orchestrate all your Account-Based activities under one unified goal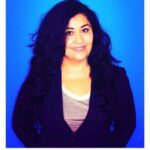 For clients looking to start their ABM Strategy, make sure you orchestrate all your Account-Based activities under one unified goal. For example, if your goal is an acquisition of named accounts, all of your components (Target List, Direct Mail, Digital Content, etc.) should all have a success metric of acquisition.
When clients do not keep a unified strategy, they end up executing a lot of good activities which do not culminate into one specific goal they can evaluate at the end.  Also, the tech stack you adopt to execute on your strategy needs to fuel your same unified goal.
---
#28. The first step is to be absolutely clear on the objectives for the account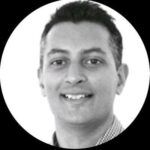 For B2B organisations who are just starting out with Account-Based Marketing, a good first step is to be absolutely clear on the objectives for the account. For example, what are you seeking to achieve with the client? Where can your organisation add real value? And of course, managing expectations; what is a realistic time frame to deliver on your campaign?
---
#29. My #1 tip for companies starting out on Account-Based Marketing: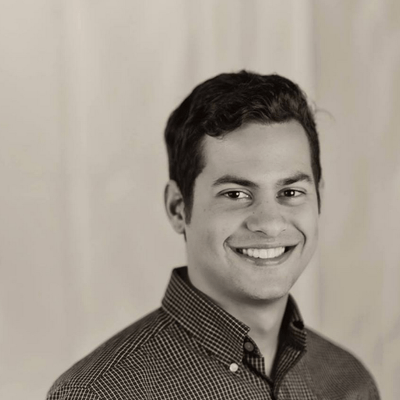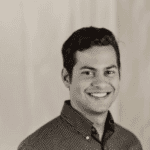 Speak to your customer's pain points when crafting promotional content. Leverage your web analytics solution for key demographic insights, your sales CRM system for common key job titles, and speak to your sales staff to gather additional core insights. If you understand your customers, your content will resonate with them.
Jordan is Digital Marketing Specialist
---
#30. I would say that get to know your customer and deliver him the right content at the right time.
Diverse your customers and personalize content. A Facebook bot would be a nice bet. Amazing open rates and you can deliver content to them at their time, interests and as often as they wish.
At the same time you can engage with them and ask for their opinion right in messenger.
Rinalds

is Freelance Consultant and Digital Marketer
---
#31. Know who you're talking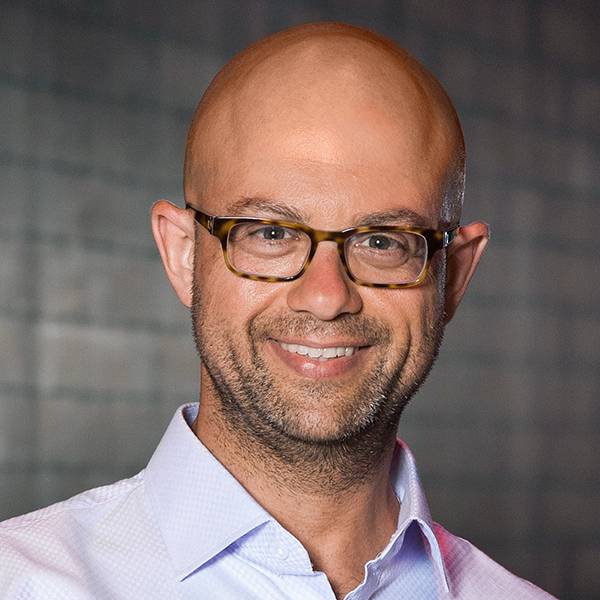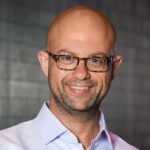 For account-based marketing to work, you have to understand everything you possibly can about your prospect—including what they do and the problems they need solving. Research and focus groups are reliable ways to gather this type of information.
Vladimir Gendelman is the Founder & CEO of Company Folders