The Smarketers has bagged the ITSMA's Marketing Excellence Gold Award 2019 for its Innovative ABM Program. 
ITSMA has been leading the way in defining, building and inspiring B2B services marketing excellence for more than 25 years. With a dedicated focus on services and solutions for the connected economy, ITSMA is known for providing the member community with insights, advice and hands-on help. 
At the B2B Marketing ABM Conference hosted by ITSMA this year, The Smarketers bagged Marketing Excellence Gold Award for its innovative ABM program for the client, Acuvate Software.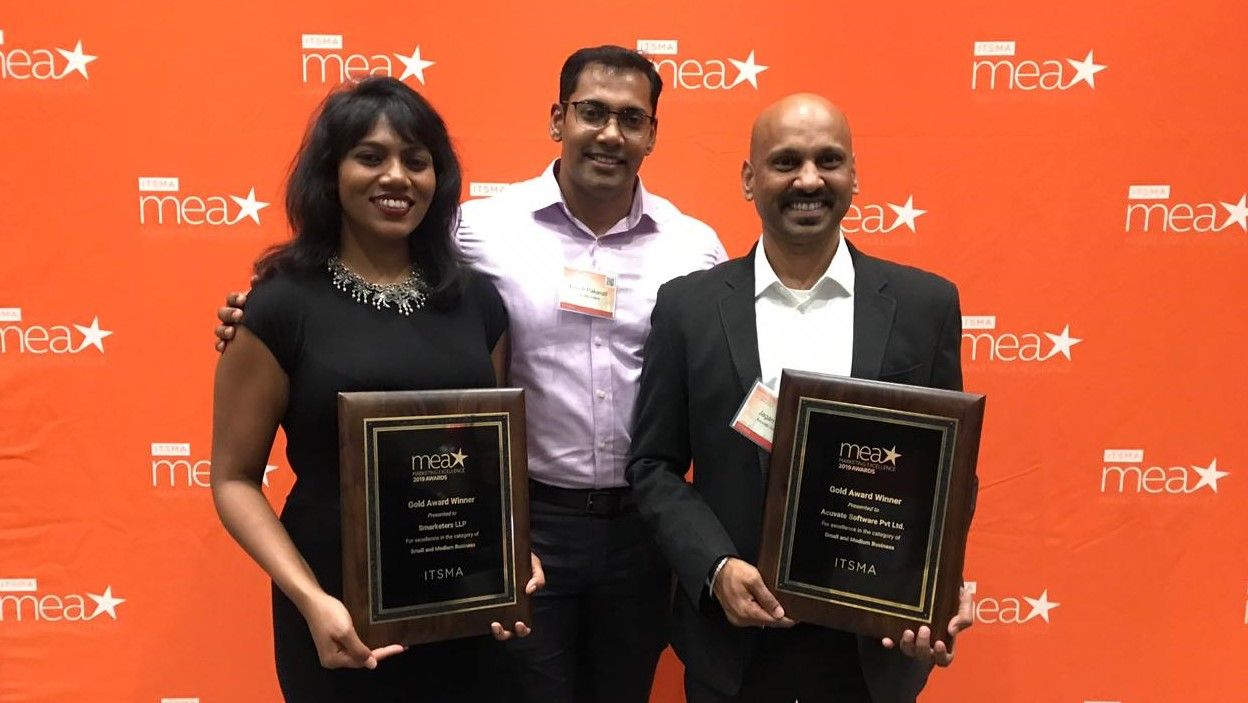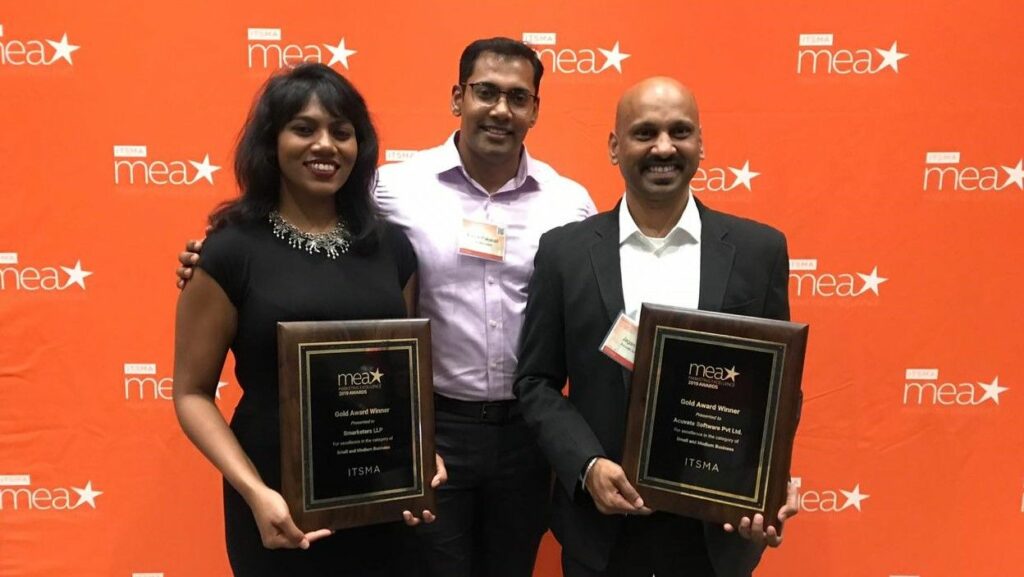 "Amidst the challenges of increased competition and market disruption, this year's award winners demonstrate standout performance in the aspects of strategic marketing that matter most: Driving growth, building competitive advantage, and repositioning for long-term success," said Dave Munn, President and CEO of ITSMA. 
"From Account-Based Marketing and executive engagement to sales acceleration and customer success, the 2019 winners highlight the true potential of marketing leadership and execution." 
The jury for the awards was a group of international marketing executives and experts. They selected the winners based on excellence in innovation, program execution and business results, honouring outstanding performance in marketing. 
With an integrated ABM and inbound marketing approach, Smarketers worked with Acuvate to increase their overall engagement and conversions. The approach led to an increase in MQLs to SQLs by 80%, along with an increase in traffic and social engagement of more than 75%. 
With highly relevant content being used across multiple touchpoints, Acuvate continues to generate SQLs from high-value accounts. The new approach to ABM has helped the team accelerate its pipeline and boost its revenue. You can read all about it here. 
"Working with Technology companies has been our primary focus since our inception, helping them scale by driving innovative and highly personalized campaigns through Inbound and Account-Based Marketing. 
We have seen tremendous success in our campaigns and this shows in the growth our clients have seen. We are constantly learning and striving to improve our approach and methodologies and using the best Martech solutions to drive maximum results and ROI for our clients" says Enoch Pakanati, CEO of The Smarketers. 
Our approach to account-based marketing has always been led by your support and feedback. We want to thank you for keeping us data-oriented, goal-driven and motivated to innovate always. 
Interested in knowing more about our approach to account-based marketing? 
Connect with us to discuss your 2020 business growth roadmap and how your marketing and sales can be aligned to meet your goals with Account-based Marketing services.