Back in 2007, I was interviewing for the position of a Business Development Executive. It seemed to be going fairly well till the hiring manager popped a question asking if I had an account on LinkedIn.
Fresh out of college at that point, I hadn't even heard of LinkedIn. The incredulous look on my face gave it away even before I could tell him myself. It was obvious that I had failed the interview.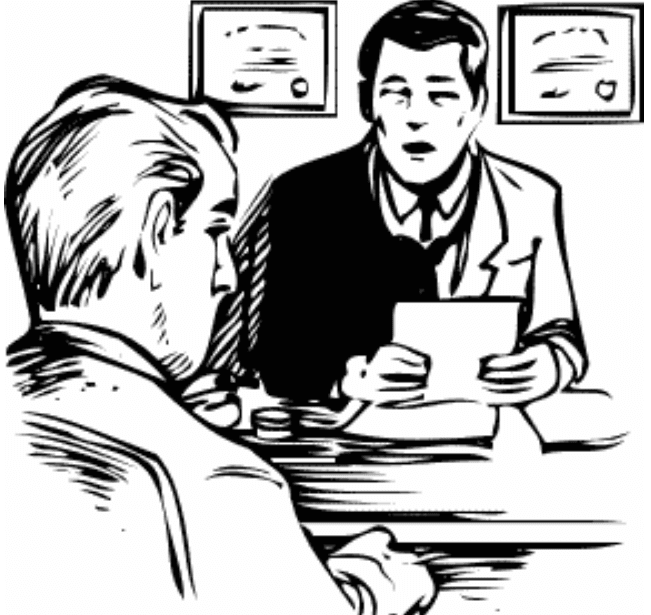 Disappointed but undeterred, the first thing I did as soon as I returned home was to sign up for a LinkedIn account and learn everything I could about making the most efficient use of it.
Since I first started to use LinkedIn in 2007, there have been several changes and feature updates.
At one point, LinkedIn allowed its users to send messages and connection requests to people that belonged to the same groups as them.
There was also the really useful feature of getting to send messages to even second-level connections, and even others, with the few inMails they offered in every account for free.
Now, all these features have been gated in the free account and are only available through an upgrade.
In fact, if you are a recruiter or a sales/business development professional, or a lead generation executive, you cannot get by on a free account anymore.
You will have to upgrade your profile to one of the available upgrade options to reach out to your prospects, and potential candidates and send InMails.
Although LinkedIn has been one of the greatest social/professional media tools of all time and has helped me and many sales professionals find opportunities and ease the process of sales consulting, it comes with its own set of challenges.
5 challenges that LinkedIn poses
1) Too many restrictions:
If you are a salesperson and are trying to find the target prospects using a free profile, you may be able to use a few search strings.
However, your search results will be limited to 100 without advanced search results.
You will have to subscribe to the "Sales Navigator" account to be able to filter your search at every level to find the people you want to reach out to.
As mentioned earlier, the free account also doesn't allow any InMails. So, if you want to make the best use of LinkedIn, it is imperative that you upgrade.
2) Incomplete profiles:
You've done your homework, you know who you want to reach out to, and have your list of prospects neatly segmented by an organization, geography, industry, title or role.
In my experience, a lot of people do not completely update their profile on LinkedIn and sometimes the only information you have about them is their title, which means you have to go an extra mile and look up other people with the same role and see what their roles and responsibilities are.
3) Limited InMail Options:
When sending an InMail, you have the option to select the type of request you want to send.
However, there is the issue of what you want to share not falling under any of the provided criteria. You will need more options or an option to enter a custom request.
4) Lowered Response Rates:
LinkedIn is now flooded with salespeople, businesses, and others trying to promote themselves by spamming potential prospects, and unlike email, anyone with a premium account can send InMails and anyone added as a connection can send messages or InMails.
Due to the amount of spam, most prospects fail to respond/ delete your message or tell you they are not interested.
5) Page Views:
If you're looking at too many profiles in a single day, LinkedIn professionals are watching out for you. I have known several professionals who had their accounts blocked due to visiting too many profiles in a single day.
LinkedIn thinks that you are either phishing, spamming, or mining data.
Now let's get to the interesting part.
5 different ways to actually reach out to a potential prospect and get a response
1) Get an upgrade:
Although it sounds like I'm selling LinkedIn, I'm really not trying to!
But to make the best of LinkedIn and get it to work to deliver the results you want, an upgrade is essential.
If you are a salesperson, I highly recommend getting a Sales Navigator account. The upgrade not only gives you extended search access but also allows you to add accounts, leads and follow them on a regular basis.
You will get 6 InMails per month and any InMails for which you haven't received a response will be credited back to your account.
2) Groups:
Don't get yourself into too many irrelevant groups.
Post relevant topics and discussions and engage with the right audience. Good discussions and posts will get you noticed immediately.
3) Use InMail and messaging efficiently:
InMails are not meant to spam people if you have a target prospect you'd like to reach out to, do your research on their roles and craft an effective and relevant message based on your data.
Quote some of their work or people you may know in common or references, to build an instant sense of familiarity.
Keep your messages short and highly personalized and make sure to address both your reason for the message and your value proposition.
Don't try to sell!
4) Search:
As mentioned in the Challenges section, most LinkedIn users do not have a complete profile that will give you an insight into their responsibilities.
In such cases, you can look for other users with similar profiles in that particular company to get an idea of their roles or look for jobs posted by that company for a particular role.
Save your search results so that you don't have to create your filters again and again.
5) Add people you know:
A lot of salespeople add other professionals they don't know.
If more than 5 people ignore your request and say they don't know you, you will not be able to send connect requests and can only send a connect request if you have an email ID, and even worse, your account could be blocked.
Also, when sending connection requests to people, always include a personalized message instead of clicking on the 'Send Now' button.
Nothing is more annoying than getting a random add request from a stranger with no explanation about the connection.
You can instead customize your message by mentioning either connection you have in common or preferably, by explicitly stating the purpose of your invitation.
Please share your thoughts in the comments section below.