Take an abstract question, 'How do you intend on boosting your IT Services organization's leads?'.
Irrespective of one's experience in the services business world, 92% of the people would answer this query as 'marketing'.
An abstract answer to an abstract question, isn't it? Well, though it is true to an extent, it unveils various questions like:
What kind of marketing?
How do I know my right audience?
Will only marketing do?
What is Lead Generation anyway?
It is the marketing process of triggering and capturing interest in a service or product you're offering for developing a sales pipeline.
If you only rely on one source of leads, odds are your business is either a feast or a famine.
The fix is to make sure you have variegated your lead generation efforts.
The world is brimming with billions of potential customers for your services or products. The major question to ponder is how you find and reach your target audience, without squandering your money, time, or resources.
Here are the most basic and imperative niches within the realm of IT services organizations:
Understand your Buyer Persona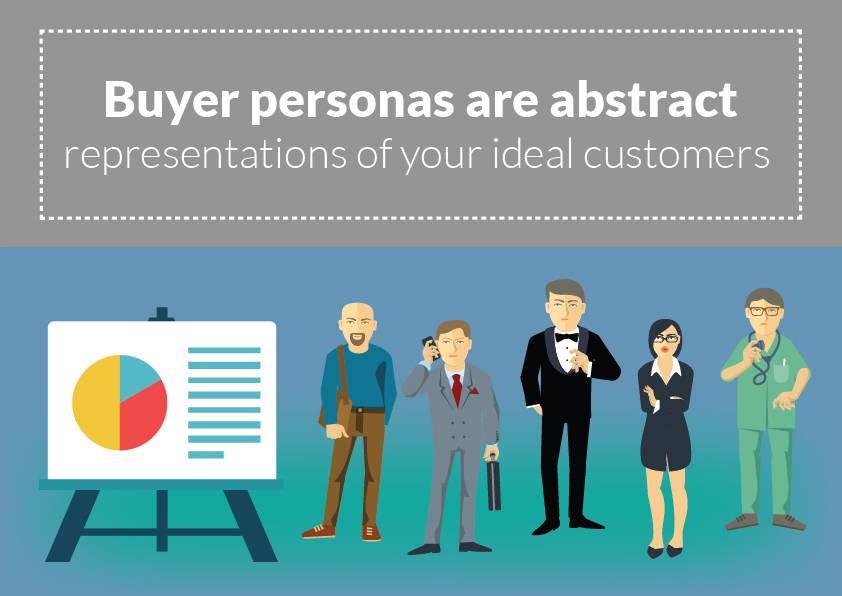 Building a buyer persona helps in incorporating the ideal customer you are trying to attract, which can be later utilized for relating to your customer acquisition and retention.
We can all get our hands on the demographics and firmographics data, but your buyer persona lets you become truly customer-centric by knowing the preconceptions, the influencers, reasons, and most importantly the challenges faced by your buyers.
Form a set of questions about your customers' stance like what is the client looking for, how is the customer trying to approach to a certain problem, which sources they rely on for information, etc.
You've got your set of questions, and you've got your data. Now it's time to put together your personas!
When assembling buyer personas, you can either use a principle template or create your own file structure.
In a recent study conducted by Gartner, it was noted that only 32% of the buyer's journey was spent on interacting with supplier-side content.
Two-thirds of the buyer's journey is devoted to peer networking, internal assessments, and the recommendations of external experts.
So, always assume that your customers come equipped with basic knowledge of the product or the service they are looking for and append their wants to your service.
Understanding your buyer persona is crucial so as to render your buyers as 'people' and not think contrarily only because your marketing or sales teams tell you to do it.
Humanizing your content makes it more engaging, personal, authentic, and entertaining.
Align your Sales and marketing team
Today, alignment between Sales and Marketing is possibly the biggest opportunity for improving business performance.
When marketing and sales teams unite for a single revenue cycle, they exponentially improve sales productivity and marketing ROI.

For top-line growth, software services organizations should ask their sales and marketing teams – separately – how they answer the following questions:
How do they define a qualified lead?

How do they define the various stages for managing leads?

What rules do they follow for dismissing leads?

What demographics do they associate with qualified leads?
You'd be surprised to see that both teams will have different ways to answer, and neither speak the same language.
The sales and marketing teams need to comply with each others' shared set of definitions when dealing with "sales-ready" leads.
Also, prospect dad from a marketing automation system will help you identify the most important metrics for analyzing and tracking your company's sales and marketing performance; ultimately leading to a better reach towards customers.
Analytics is the bread for running a world-class sales organization.
Defining the "sales-ready" lead is the point where the marketing team provides its value, and the sales team gets the raw material to close deals.
Here's where the significant metrics and pipeline data come into play. You understand what criteria do the best job of defining qualified leads.
Now, document your criteria in a formal definition. And for the last step, get sign-off on the results and follow up with a concrete SLA(Service Level Agreement).
Social Media Outreach
Establishing relationships is an integral part of any IT services company's sales process. And what's better than social media?
Social media allows salespeople to see what prospects are talking about their brand and their competitors.
It's easy and quick to help boost the sales forces to engage more intellectually with the customers.
From networking to prospecting to customer service, social media can be used at each step of the process of promoting their business.
It's a brilliant way to know the prospects' needs, research a market, and initiate conversations that eventually lead to a sale.
You have various horizons to reach that social media can provide:
You can employ

Twitter

for all means of communication. Listening is more crucial than broadcasting your company's offerings.

Join a

community

and build your persona. Become acquainted with the norms and expectations of the community.

People share a large quantity of information, and if you

monitor and listen

to what they're saying, you will ultimately be able to engage in an effortless and meaningful conversation with them and build relations.

Facebook

and

blog posts

also serve as a great way to reach out to a global and wide range of audiences. Make sure you add a splash of eye-catchy images because studies have shown that visual content along with written ones is more appealing to people.
"Personalizing a marketing strategy is easy if you know where to start."
Putting everything in a nutshell, start by understanding your buyer persona to get a better insight into the wants and behavior of your ideal customer.
Later, share this knowledge with your sales and marketing teams and even up both teams to work towards a common goal. Lastly, establish relationships with your customers through social media.
Now that you've brushed up your basics on how to go about improvising your marketing strategy, your sales will align accordingly.
For any business that offers a service or a product to the customers, the act of finding, targeting, and acquiring a new customer always goes on top of the priority list.
So know that every IT organization has its own requirements, and you can mold your strategy with your own set of game plans, based on the derived and systematic computational analysis of statistics or data.